The rise in popularity of rose-gold jewelry has influenced many people's perceptions of gold. With minimalist jewelry that is generally found in more heavy-set designs, rose-gold jewelry creates a retro vibe. It's an enchanting new take on yellow gold, and glamorous women all around the world are embracing it. The reddish-pink color that emerges from copper being combined with pure gold is what makes it outstanding.
For your benefit, we at Thaya Jewels have gathered all the vital details about rose-gold jewelry. What makes this rose-gold jewelry so special and timeless that everyone loves them? Let's look at the top seven factors influencing the popularity of rose-gold jewelry below.
Rose-Gold Jewelry: What exactly Is It?
Rose gold is really a composition or rather an alloy of pure 24-carat gold, yellow gold, copper, and silver. The basis for all gold colors and properties depends upon pure 24-carat yellow gold. But it is extremely delicate to be used in jewelry in its raw state. In order to make it durable enough to wear, it must be mixed or alloyed with some other metals. All forms of metal used to make jewelry, which includes platinum, white gold, yellow gold, as well as rose gold, are colored and defined through unique alloy formulas.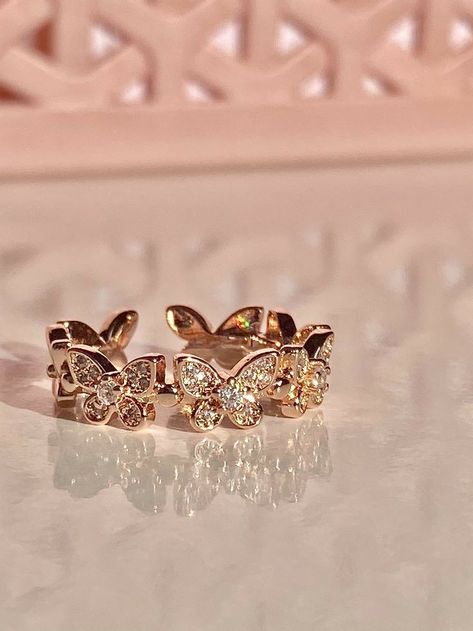 The proportion of yellow gold to copper determines how dark the rose gold will be. A much more crimson rose gold tint will result from less yellow gold and more copper. For instance, due to the higher proportion of yellow gold in 18K rose gold, 14K rose gold has a stronger rose-pink color than 18K rose gold.
Historical Importance of Rose-Gold Jewelry
Carl Faberge, a renowned jeweler, used rose-gold jewelry for the first time in his prominent Faberge Eggs, also known as Russian Gold, at the beginning of the 19th century in Russia.
In the luxurious and feminine 1920s, rose gold became fashionable in the United States and was used in wedding bands and exquisite jewelry.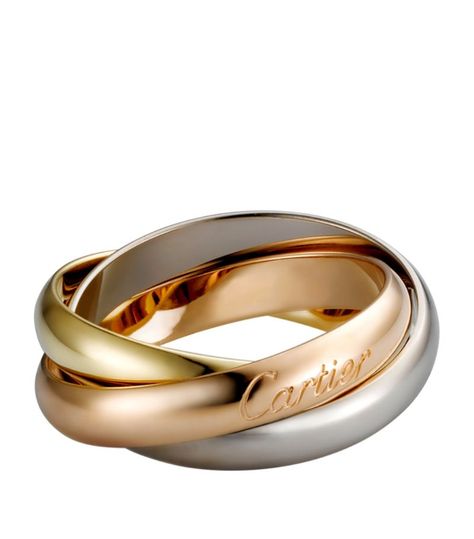 Cartier played a significant role in the increase in popularity by producing exquisite jewelry made of delicious rose gold and set with priceless gems and diamonds. One particular item, the "Trinity Ring," a straightforward band with three interlaced gold colors, played a key role in the revival of rose gold in jewelry. Famous French author, artist, dramatist, and director Jean Cocteau commissioned Cartier to build him a ring, which he famously wore on his pinkie.
Rose-gold jewelry has surged in popularity over the years, largely due to trends in fashion and celebrity trends. Today, rose-gold jewelry has reclaimed its privileged position on the wrists of your beloved trend-setters and in the fashion columns of your best-loved magazines.
Why Rose-Gold Jewelry Never Goes Out of Style: 5 Amazing Secrets
1. Rose-Gold Jewelry is Timeless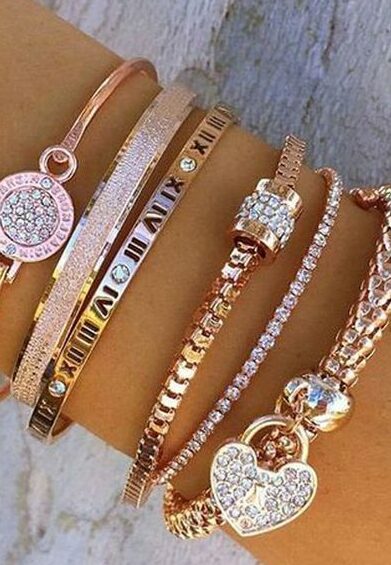 The saying "Jewelry is Timeless" is something we've all heard, but have you ever wondered about how accurate it is? Well, it is undoubtedly correct in the scenario of Rose-Gold jewelry!
We already explained that gold is a soft metal and that gold jewelry is strengthened by alloy components. Due to the presence of copper in rose gold jewelry, this is particularly true. One of the most resilient metals, copper is used in the construction of buildings, electrical conductors, as well as modes of transportation, including trains and automobiles.
Jewelry made of rose gold will last for many years and get better looking with time. What could be better than jewelry that never goes out of fashion and is eternal?
2. Rose-Gold Jewelry is Innovative
Today, who doesn't love staying up-to-date with fashion? If you keep up with current events, you would be aware that rose-gold jewelry is trendy nowadays.
Rose gold is a fantastic alloy that jewelers can easily create, so there are always new designs available. Thanks to the range of types and patterns offered, you can choose a piece (or a hundred) of rose-gold jewelry that complements your individual style.
You can choose from a wide variety of rose-gold jewelry options, such as pendants, bracelets, and earrings, to discover something special to wear.
3. Rose-Gold Jewelry is Tarnish Free!
When metals tarnish, they get dull, darken, and effectively rust as a result of chemical reactions with the air. This is unpleasant, just as it sounds. On older jewelry or home décor, tarnish is typically extremely noticeable. It appears to be a layer of dirt covering your priceless things since it is dark and dingy.
The positive news None of the rose-gold jewelry you buy will tarnish. However, after years of use, it may start to look darker and slightly redder. However, tarnishing is not the source of this. It's the rose gold's copper component getting a little deeper and more vintage-looking. There is no actual need for concern over tarnish because this can take many years to appear.
Since it makes the jewelry appear like an intriguing piece of vintage ornament, many individuals really seek out this aged and antique appearance for their jewelry.
4. Rose-Gold Jewelry is Incredibly Versatile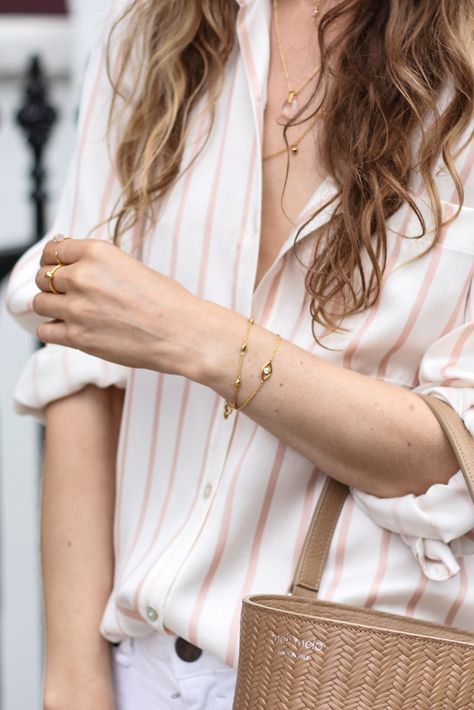 There is usually at least one item of clothing that matches everything. The same applies to jewelry made of rose gold. They are a great option for every occasion and go well with your outfit thanks to their versatility.
Received a lunch invitation? Simple rose gold-plated bracelets should be worn for enhanced sparkle. Going to a meeting? To stand out, choose stunning rose gold studs. Is it a fancy after-hours occasion? Put on a rose gold necklace for a delicate and elegant appearance.
You would be amazed after donning your rose-gold jewelry in many ways. Jewelry made of rose gold is a classic and seamless addition to your collection, regardless of when or where you choose to wear it.
5. Rose-Gold Jewelry is Easy to maintain
Thankfully, it's simple to keep this precious metal's lovely pink tint. But like all jewelry, it sparkles and shines the brightest when it is taken care of. Regular cleaning is one of the finest ways to maintain your rose-gold jewelry.
A tiny bowl, some mild dish soap, a few soft clothes, and water are all you need to clean your rose-gold jewelry. You can certainly visit your local jeweler every six months to get it cleaned professionally or for a more thorough cleaning.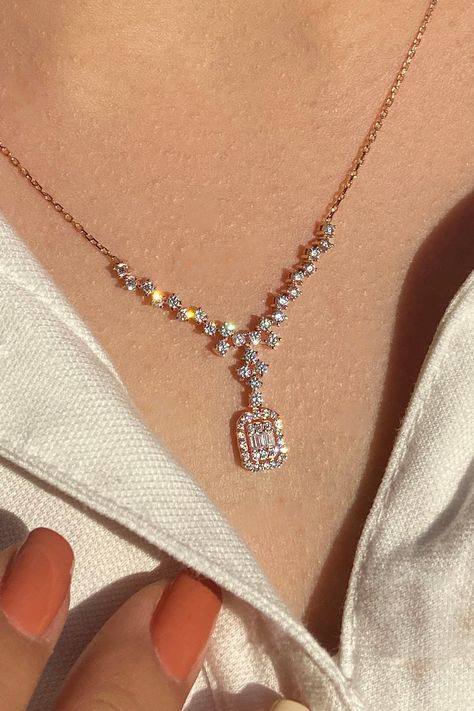 All these reasons given, nothing should be stopping you from acquiring these beautiful pieces of rose-gold jewelry. Rings, bracelets, pendants, or earrings? The diverse range of exquisite products is a great incentive for you to bag these ASAP, and rock your outfit by adding a piece of rose-gold bling!