Sale!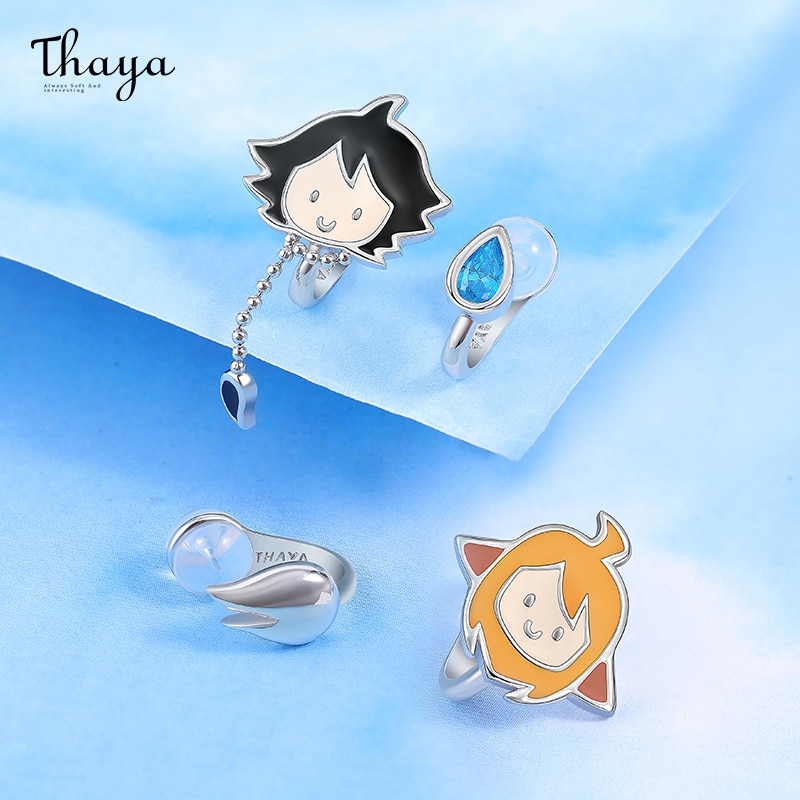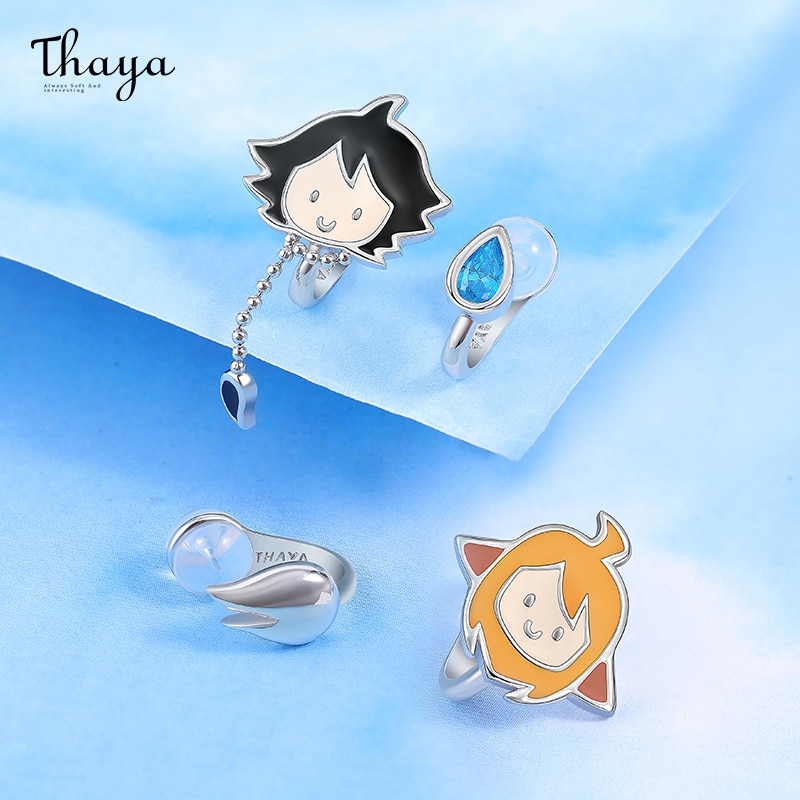 Animated Character Earrings
$28.99 $70.99-94% OFF
Bulk Discounts Available Across All Thaya Jewelry
Ear stud boy

Ear clip girl

Ear clip boy

Ear stud girl

necklace

bracelet

Ear Stud Set

Ear Clip Set

1

$

28.99

$

28.99

$

28.99

$

28.99

$

31.99

$

34.99

$

70.99

$

70.99

2

$

26.09

$

26.09

$

26.09

$

26.09

$

28.79

$

31.49

$

63.89

$

63.89

3

$

24.64

$

24.64

$

24.64

$

24.64

$

27.19

$

29.74

$

60.34

$

60.34

4+

$

21.74

$

21.74

$

21.74

$

21.74

$

23.99

$

26.24

$

53.24

$

53.24
Guaranteed Safe Checkout
McAfee SECURE Certified Site
Worldwide Shipping
This product ships worldwide.
Hassle Free Returns
No questions asked, 30 days return policy.
Description
The earrings' design is inspired by Japanese Anime shows. The earrings are in the shape of the face of a girl and a boy of an anime show. They have been hand-inlaid with high-quality orange, red, black, and pink colored enamel. The earrings have an asymmetrical design with one stud featuring the face and the other being in the shape of fire and water drop. They are further decorated with a beaded chain, platinum plating, and inlaid cyanite. The piece is made in copper and has been worked upon by expert craftsmen and hence comes with a promise of durability, comfort, and style.
Specifications:
Brand: Thaya
Material:Copper plating, silver needle, synthetic cubic zirconia
Process: electroplating, cold enamel, manual inlay
Size: 1.6*1.4cm ; 1.5*2.6cm
Handling and care:
Keep out of contact with cosmetics, perfumes, and other chemicals.

Silver is subject to oxidation over time and wears out after some time. Wipe gently with a silver wiping cloth regularly to maintain its sheen.

Silver has a soft texture so one should be careful to prevent any bent.

Handle with care while wearing and removing.

Keep away from extreme heat.

It is recommended to keep jewelry out of the water to prevent any tarnish.

Avoid contact with other jewelry and objects which may cause resistance through friction and cause damage.
Each package includes:
1 piece silver wiping cloth
Earrings
Note: The product may differ slightly from their representation in the pictures due to the difference in lighting in different monitors. Please allow a slight deviation for the measurement data.