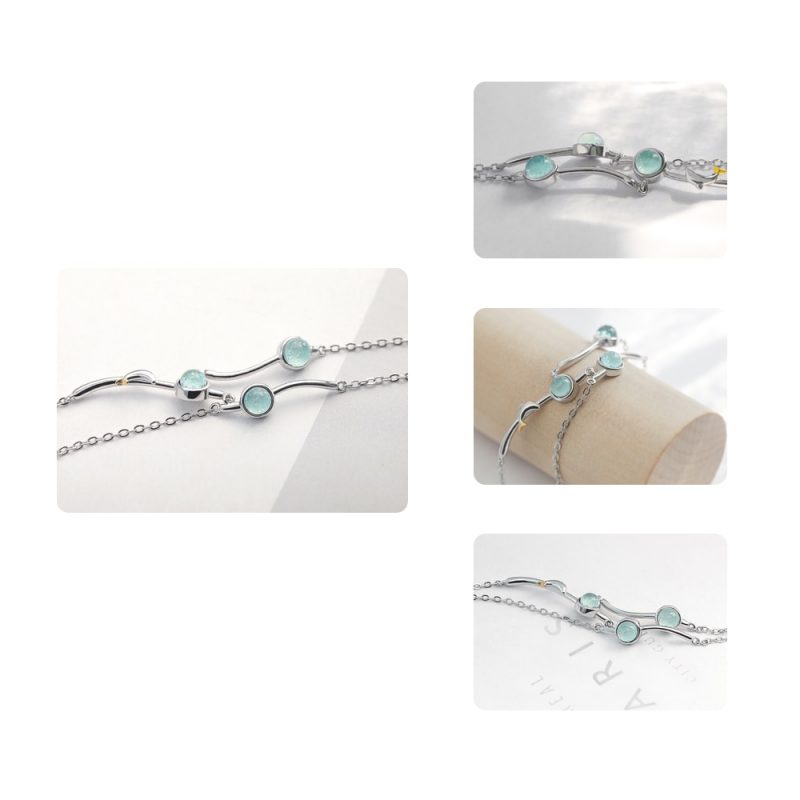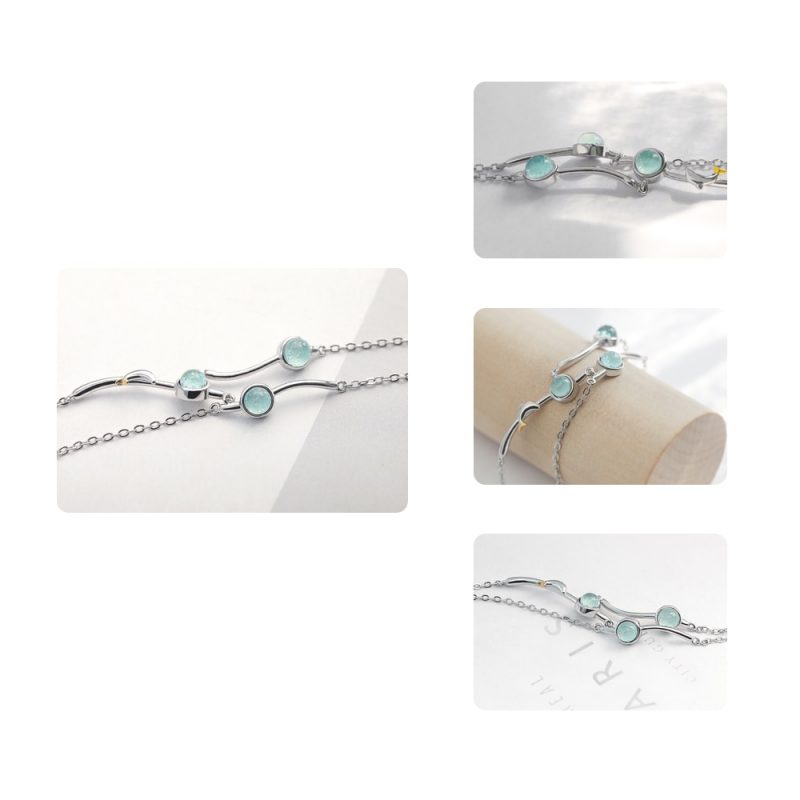 Description
Design idea:
On the night's cape, the sea elves sang the music of the sea. Did you hear it? I sang my story in the song. Did you hear it? Your name is in my story.
Design features:
Sterling silver bracelet. The beads that represent the tide are made of ceramic beads and dolphin tails are gold plated.
The shape of bubbles in each tidal pearl is different.
Bracelet represents your life – every minute and second is beautiful and precious. The dolphins jumping out of the sea and shining with golden light symbolize that your time now will be a beautiful memory tomorrow.
Specification:
Material: sterling silver, ceramic beads
Process: Handmade
Length: 6.7″ ~ about 17cm
Weight: 0.11″ ~ about 3.3g
Bead diameter: 0.19″ ~ 0.5cm
Package:
1x wiping silver cloth
1x Music of sea bracelet in a gift box
Specifications
| | |
| --- | --- |
| Weight | 60.0 g |
| Dimensions | 10.0 × 10.0 × 10.0 cm |
| Length | |