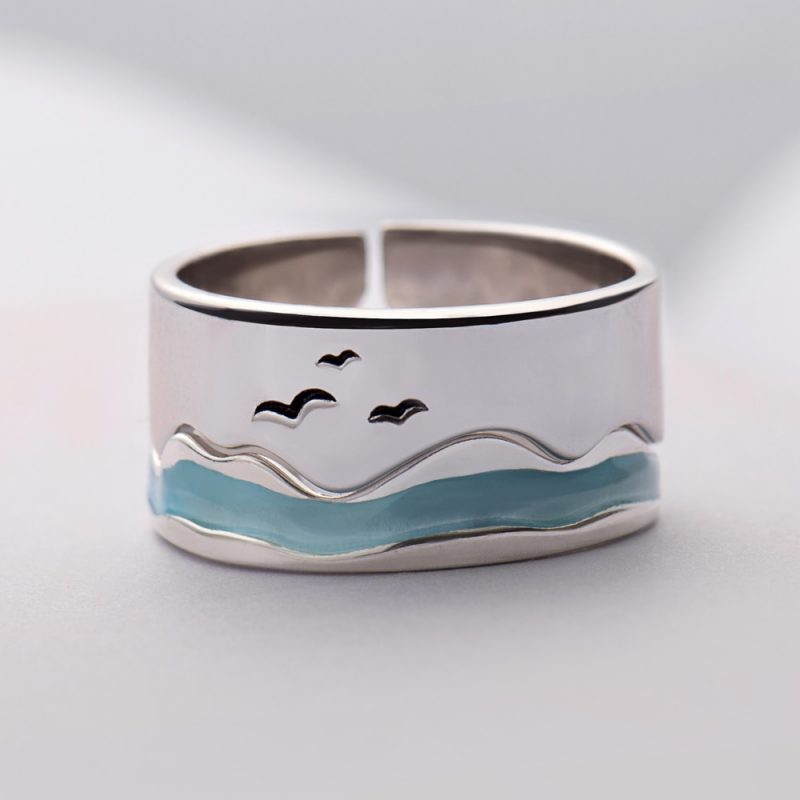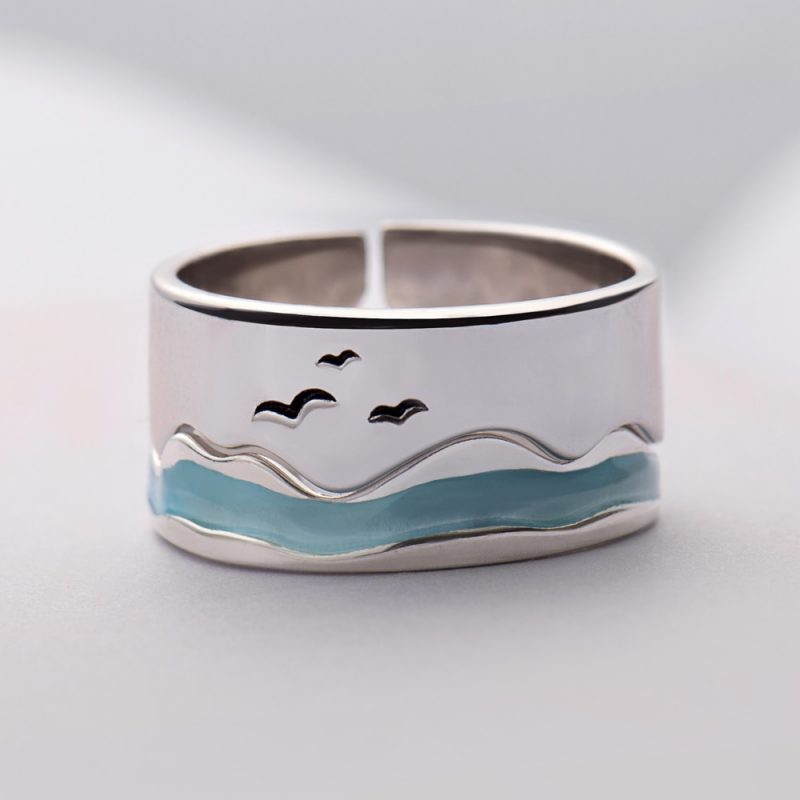 Ends Of The Earth Rings (Copy)
$29.99
In stock
Shop more for big discounts. Offer valid across all products!
Quantity
Price
2

$

26.99
3 -4

$

25.49
5 +

$

23.99
Guaranteed Safe Checkout
McAfee SECURE Certified Site
Worldwide Shipping
This product ships worldwide.
Hassle Free Returns
No questions asked, 30 days return policy.
Description
To the ends of the earth and beyond! This dynamic Thaya Ends of the Earth Ring set fits together like two lovers holding hands. An open ring design, it features one large wavy ring with flying seabird cut-outs. The other smaller ring is hand-painted with an endless blue sea horizon. Each ring is eye-catching on its own or stacked snuggly together.
A Word from the Designer: In this big world, we are so lucky to have everlasting love. We may not know what tomorrow brings, as life's story unfolds. We only know that we will travel life's road together …even to the ends of the earth.
Design Details: This ring set in S925 sterling silver consists of one larger ring and one smaller ring. The larger ring features a trio of carved out flying seabirds in black plating against a vast sky. A smaller companion ring with a hand-painted blue oil sea, represents the vast ocean horizon. Together they form a beautiful scenery that represents the ends of the earth.