Sale!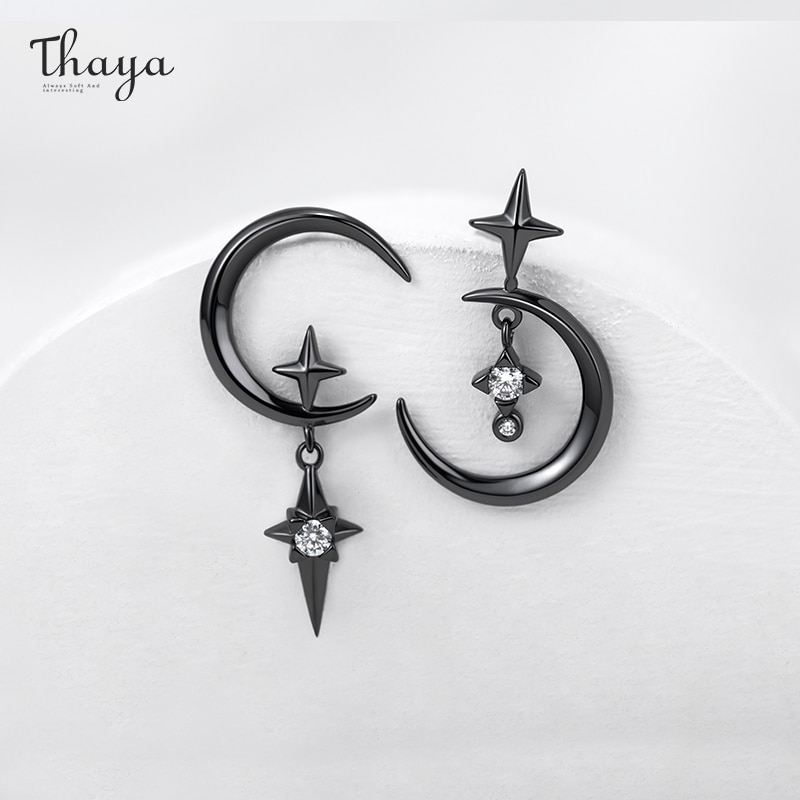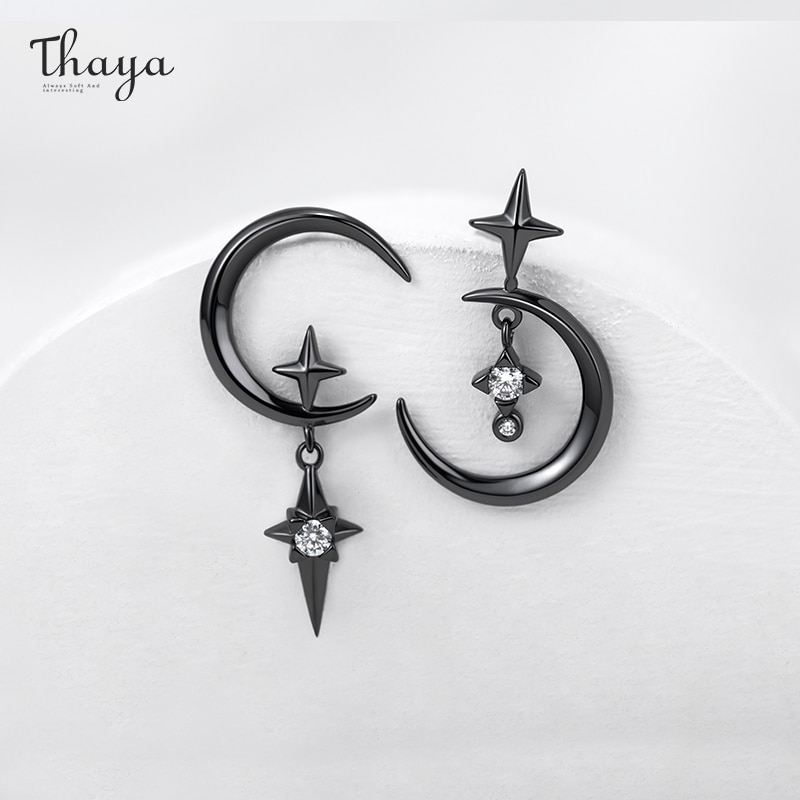 Description
The earrings showcase the alluring phenomenon of a lunar eclipse through their intricate design. The earrings present the sun, moon, and stars aligned in a straight line to mimic an eclipse, along with showing the crescent shape we see when an eclipse occurs. The stars on the asymmetrical pair are bejeweled with dazzling zircon crystals. This dark cosmic jewel is paired well with accessories from the Twilight series.
Electroplated With black gold
Hypoallergenic S925 Silver Needle
Manually inlaid international standard Zircon crystals
Specifications:
Material: S925 Silver Needle, Alloy, Cubic Zirconia
Process: Manual Inlay, Electroplating
Length: 28mm
Weight: 2.5g
Each Package Includes:
1x wiping cloth
1x Earrings
Handling and Care Instructions:
Keep out of contact with cosmetics, perfumes, and other chemicals.
Silver is subject to oxidation over time and wears out after some time. Wipe gently with a silver wiping cloth regularly to maintain its sheen.
Silver has a soft texture, so one should be careful to prevent any bent.
Handle with care while wearing and removing.
Keep away from extreme heat.
It is recommended to keep jewelry out of the water to prevent any tarnish.
Avoid contact with other jewelry and objects, which may cause resistance through friction and cause damage.
Note: The product may differ slightly from their appearance in the pictures due to the difference in lighting in different monitors. Please allow a slight deviation in the measurement data.