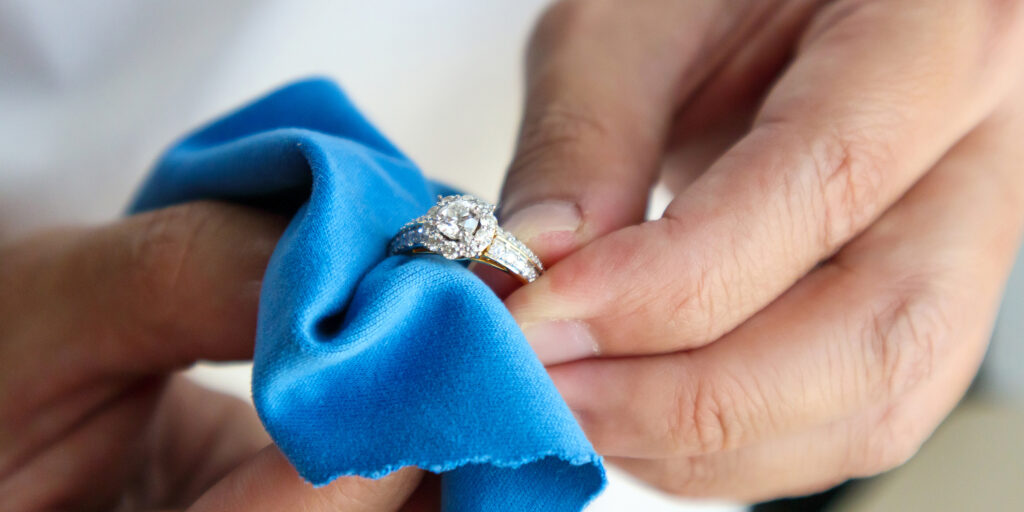 Is Sterling Silver actual silver? How to take care of these dainty pieces? Know more about sterling silver!
Are you trying to figure out how to clean tarnished, dirty, or dull-looking jewelry? Whether it's silver, gold, or gemstone jewelry, it all requires regular maintenance and cleaning. So, how can you take care of and safely clean your jewelry?
You've come to the perfect spot to get answers: here's our step-by-step guide to caring for and cleaning your sterling silver jewelry, so it stays in excellent shape for years to come.
Silver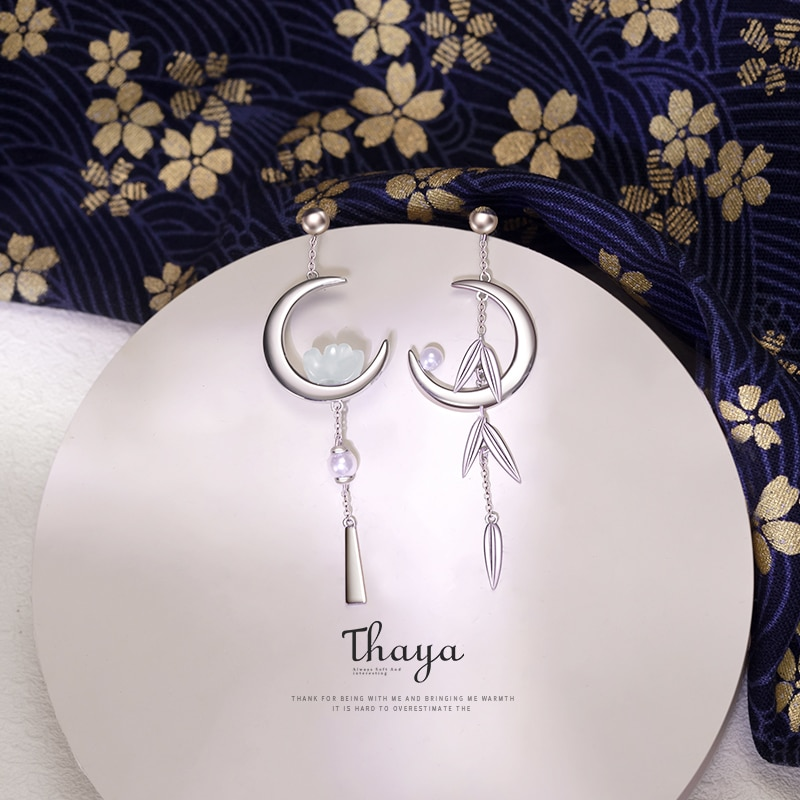 Silver is a soft, ductile, malleable metal that takes a high polish and is similar in composition and
character to gold and copper. While it lacks the hardness of gold, it has numerous applications, particularly when alloyed with other metals to make it tougher.
Silver is one of the seven ancient metals known to prehistoric humans, including gold, copper, tin, lead, iron, and mercury. The history of its discovery and early use is unknown because it has been used for so long. It's a more reactive metal than gold, and it's also more difficult to mine from its ores. Silver was scarce and consequently more expensive throughout antiquity until the Egyptians developed new refining methods around 1500 BC.
Silver is much less valued today than gold, which is rarer in nature and more difficult to extract in large quantities.
Sterling Silver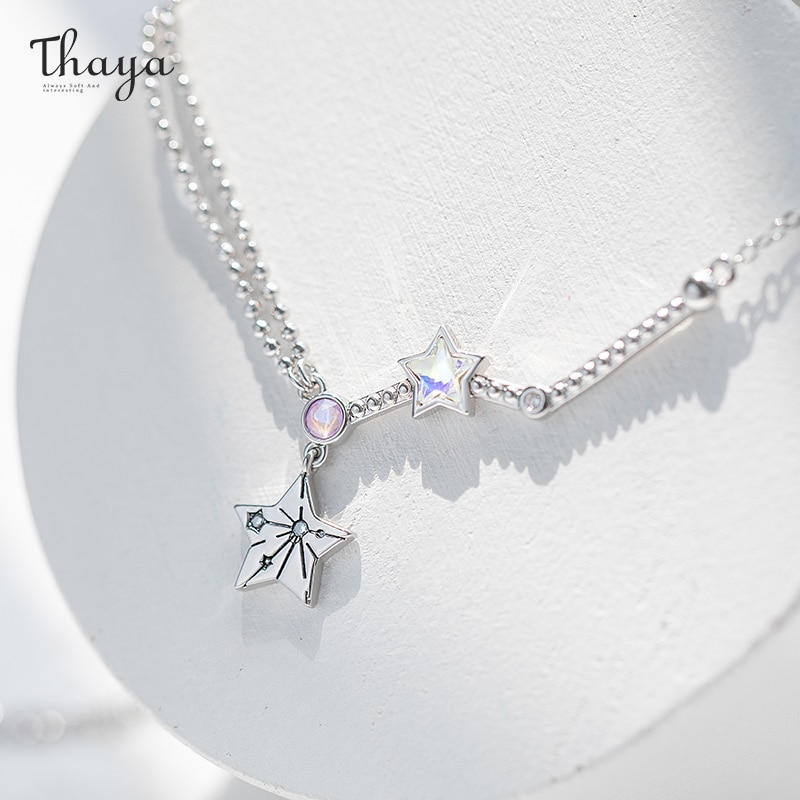 Is sterling silver actual silver, you might wonder? The answer is an unmistakable yes. Sterling silver is an alloyed silver better suited for jewelry and other works. Fine silver is composed of 99.9% pure silver. The metal is attractive in this state and tarnishes minimally, but it's too soft and flexible for many applications, including producing most jewelry.
Sterling silver, 92.5 percent pure silver, and 7.5 percent copper are made by alloying fine silver
with copper. Sterling silver is sometimes referred to as '925 silver,' or hallmarked with a 925 stamp because it contains such a high percentage of pure silver. The copper hardens and strengthens the silver, making it easier to deal with and use while maintaining its color. Sterling silver is used in most silver jewelry you buy and wear.
Despite being more durable than pure silver, sterling silver is more prone to tarnishing due to the extra metals in the alloy. This happens because the copper, nickel, zinc, or other combinations in sterling silver may react with oxygen and other elements in the air. It is, however, simple to clean, and your sterling silver will remain in excellent condition beneath the tarnish: it will not rust or perish with regular usage.
Recognizing The Marks And Differentiating Between Fine Silver And Sterling Silver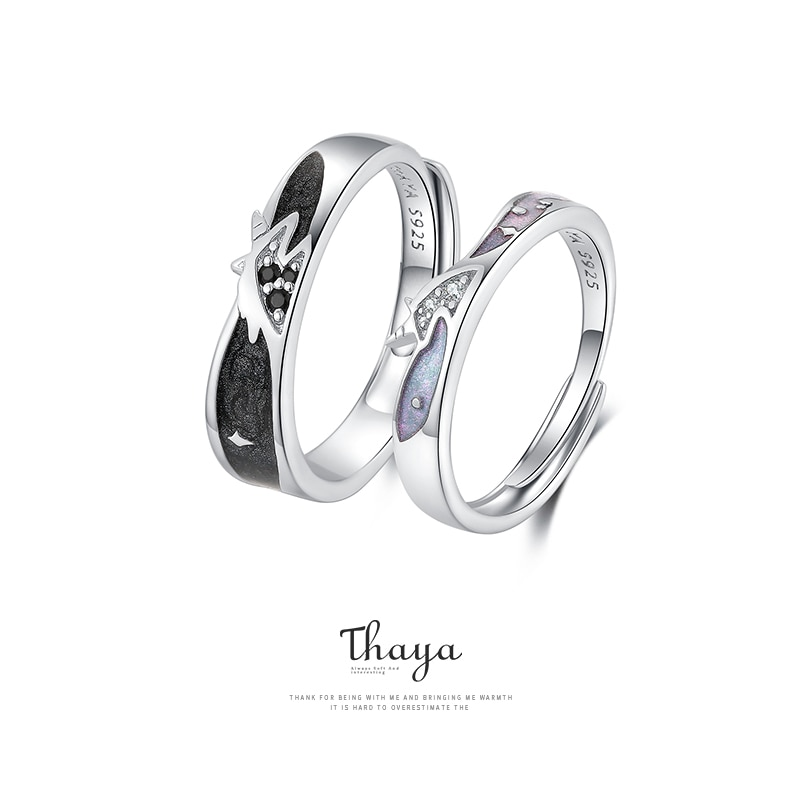 The actual silver content of pure silver, often known as fine silver, is 99.9%. Fine silver is too soft to use in jewelry because of its extreme purity, so it is typically combined with other metals to make it tougher. When copper is added to pure silver, sterling silver is generated, making the resulting combination more durable and less soft.
Sterling silver has a purity of 92.5 percent, which means that copper or another metal makes up 7.5 percent of the alloy (usually nickel or zinc). There's also so-called coin silver, a lower-purity alloy usually has a silver content of 90% or less.
Fine silver is identified by stamps like 999, 99.9, or.999, which indicate how much silver is present in the piece per hundred or thousand parts. The hallmarks of sterling silver created in the United States are 925, .925, or 92.5. By American standards, jewelry of a lesser purity is not considered sterling silver.
Because different countries have varying silver content standards, it's always a good idea to ask about the actual silver content of the jewelry you're about to buy and look at the marks inscribed on it.
Benefits Of Sterling Silver As Jewelry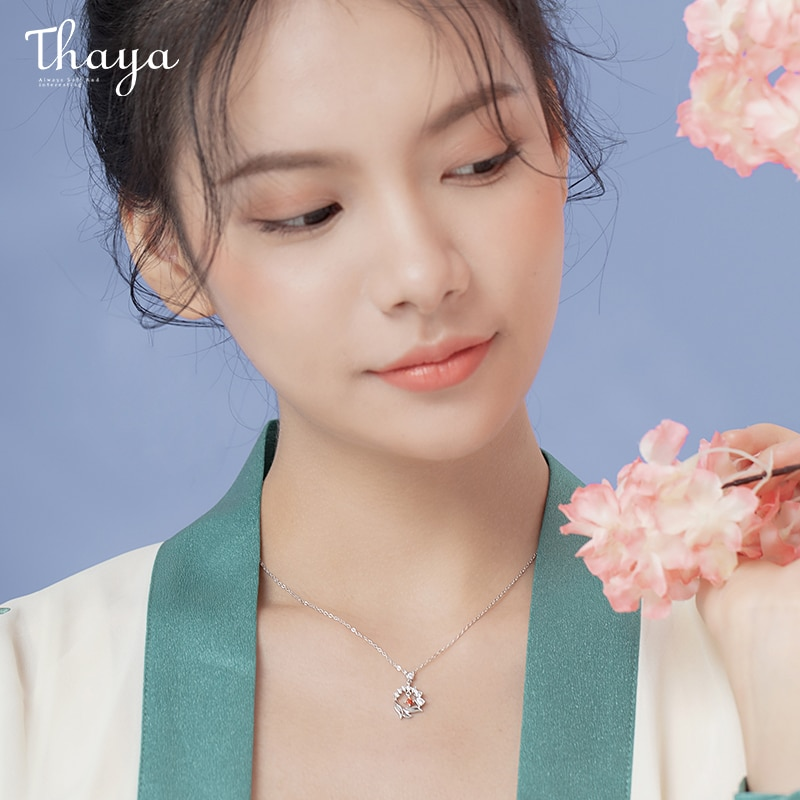 What makes sterling silver such an excellent jewelry metal? Here are some of the qualities that make it a popular choice among jewelers and designers.
1. Long-lasting And Light
Sterling silver is highly durable, even more so than gold, because of the different metals. In addition to its lightweight, this characteristic makes it an excellent choice for jewelry worn frequently. Here's a quick look at how the durability of sterling silver affects four of the most prevalent pieces of art jewelry: necklaces, earrings, bracelets, and rings.
Necklaces: Sterling silver necklaces are made of a robust metal that will not scratch or dent easily. A sterling silver necklace is a practical pick that will last for years. It is light enough to wear all day but sturdy enough to resist wear and tear.
Earrings: Few things are more aggravating than having your new earrings warp out of shape. Sterling silver earrings are stunning, elegant, and resistant to bending.
Bracelets: Whether you prefer stackables, bangles, or elaborate cuffs, a tasteful bracelet can add beauty to any outfit – but if it gets bent or dented, the attractiveness soon fades. Fortunately, sterling silver's strength provides for strong bracelets that won't bend or scratch so that you can wear them all day.
Rings: When we wear rings, we expect them to last long. Sterling silver rings are both sturdy and light, and they maintain their shape even when worn all day. Sterling silver jewelry may last a lifetime and add elegance to your collection for decades when properly cared for.
2. Modifiable
Sterling silver is a cost-effective and practical metal, allowing jewelers and designers more artistic freedom. They may try out new styles and stay on top of the newest trends – whether you're looking for a huge statement piece or delicate and on-trend jewelry, you'll find something in sterling silver to fit your taste. You will find many nature-inspired jewels available at Thaya Jewelry, including drop earrings, couple rings, pendant necklaces, and open bracelets.
How To Care For Silver Jewelry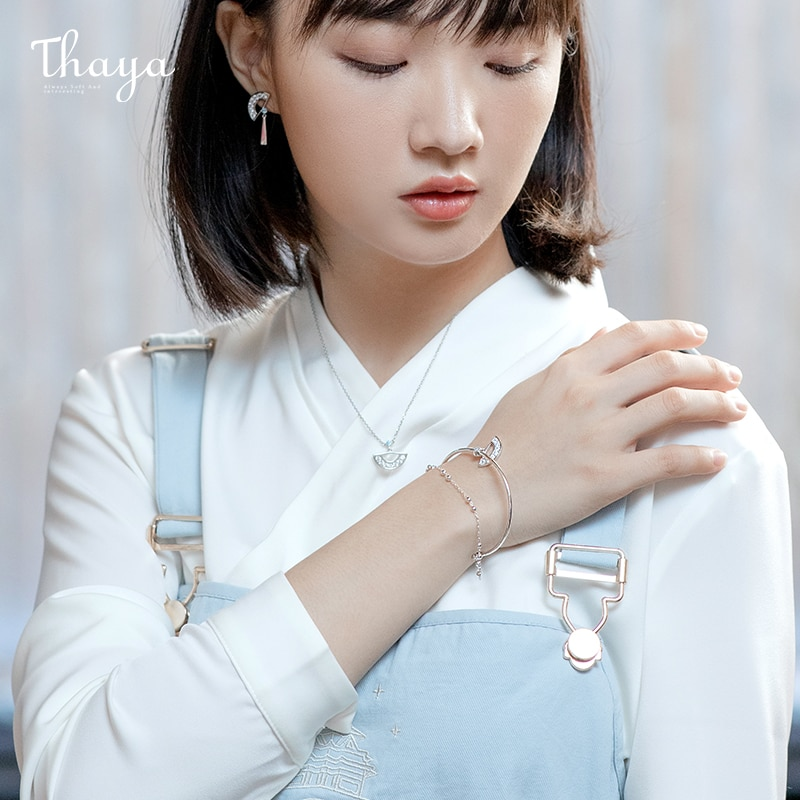 1. Cleaning
Avoid harsh chemicals such as shampoos, body wash, or hand sanitizer to clean the jewelry. Instead, use mild soap or solution to clean the jewelry.
Soap And Water: This is our most recommended method due to the gentleness of soap and water. Before you try anything else, this should be your first line of defense.
Baking Soda And Water: If someone suggests using toothpaste, we strongly advise you to disregard that advice and instead use baking soda and water. Pastes might be used on jewelry when they were simple, non-whitening, non-gel-based pastes. However, they now include many more substances that could harm your silver. Instead, prepare a paste with baking soda and water, then gently clean with a cloth or a toothbrush.
Finish With Polish: After you've cleaned your jewelry thoroughly, use a polishing cloth made exclusively for sterling silver to polish it.
2. Storage
Always remember that most jewelry is fragile in some way. Jewelry should never be rubbed against each other, other types of metal, gemstones, potent substances, or any other rough surfaces since this can cause scratching and wear. They should never be subjected to excessive force or weight. When not in use, it's a good idea to keep your valuable jewelry in compact boxes, bags to keep it clean and protected from scratches, or store it in a dry, cool place, possibly wrapped in a soft cloth.
Use An Airtight Container To Store Your Silver: any container will suffice as long as it is airtight. Zip-lock bags are fantastic, but specialized jewelry bags are also available for a more appealing solution. Do not store in paper, cardboard, or cotton-filled cartons because traces of sulfur may be present, causing rusting.
Keep In A Cold, Dark Area: As previously said, sunshine, heat, and moisture hasten to tarnish. Keep your silver in a cold, dark area at all times.
When Not In Use: Keeping parts away from moving air and humidity is critical; keeping your jewelry in the bathroom, in particular, is not a good idea. If you reside in a humid area, you should take extra precautions to keep your jewelry safe from the elements. Keeping a humidity absorber near your jewelry storage area can help.
Individually Store Your Pieces: this eliminates the risk of jewelry scratching or tangling with one another.
Consider Anti-tarnish Strips: To avoid tarnishing, provide anti-tarnish strips with your jewelry.
3. Maintaining The Shine
Removing the jewelry before going to sleep will help maintain the shine and quality. Another way to do this is by wearing silver jewelry daily can assist in slowing down the tarnishing process by rubbing the metal against your skin, which helps keep it clean.
FAQs
How often should silver jewelry be polished?
Silver jewelry should be polished only a few times throughout its wear-life. When silver is polished, the metal gets eroded a little. When the tarnishing isn't too bad, using a polishing cloth is the best option. Because silver is easily scratched, polishing it with a special silver cloth is essential. More possibilities include lint-free flannel, microfiber, or a soft, non-abrasive cloth. Paper towels and tissues should be avoided at all costs since they contain fibers that can cause silver to tarnish. Use back-and-forth motions that mimic the pattern of the silver jewelry and switch to different parts of the fabric to avoid re-tarnishing the silver. Q-tips are always excellent for those hard-to-reach places. At Thaya Jewels, we provide a polishing cloth with all purchases so that you can take the utmost care of your beloved jewels.
Why does silver tarnish?
Tarnishing is caused by interactions between molecules and sulfur. Copper makes up 7.5 percent of 925 sterling silver. Copper discolors when it is exposed to oxygen, salt, and moisture. Silver darkens as a result of burning fossil fuels.
How can I clean my jewelry at home?
If you don't want to go to the jeweler, here are some home solutions for cleaning sterling silver. Cleaning the jewelry is the first step. You can use a homemade or store-bought cleaner as most people have silver cleaning supplies in their homes. Water, soap, baking soda, lemon juice, olive oil, white vinegar, and salt are all included. In a nutshell, you'll need a cleansing product and warm water. To begin, dampen your jewelry with a damp sponge. Using your preferred cleansing product, carefully wash the artwork (dish detergent is the most recommended). Using the damp washcloth, rinse the jewelry piece. Using a microfiber cloth, dry it. They also make a lot of commercial sterling silver cleaners. Keep in mind that they are strong cleansers. Start with gentle homemade cleaners and only use commercial cleaners if necessary.
What makes sterling silver a good choice of metal for jewelry?
Our designers at Thaya Jewels use S925 sterling silver, which guarantees quality silver to create artisan jewels. Sterling Silver is durable, hypoallergenic, and has health benefits like increased energy and decreased inflammation.