Aurora Borealis Pendant
90.67% of buyers said they were satisfied.
Guaranteed Safe Checkout
McAfee SECURE Certified Site
Worldwide Shipping
This product ships worldwide.
Hassle Free Returns
No questions asked, 30 days return policy.
In Stock: 29 Available
Description
Design  Inspiration:
"The Aurora Borealis or northern light
With its scintillations so strangely bright,
Shifting and dancing along the sky–
A picture of beauty to please the eye"
Aurora Borealis, appearing in the sky above the earth as a colorful and luminous phenomenon, served as an inspiration to the designer of this amazing piece of jewelry. The Aurora Borealis appears in a ring around the Arctic, known as the 'Auroral Oval', which is the same shape of the pendant on our Aurora necklace.
Design Idea:
Halo crystal (film coating process): turning the crystal angle in the sun will show different halos, representing the colorful aurora in the forest.
Tree-shaped catch: The trees that surround this colorful aurora represent the pine forest that quietly sets off this light.
Specification:
Material: S925 silver/ Halo crystal
Bead diameter: about 0.47″ (12mm)
Process: handmade
Length: about 15.74″ (40cm); Extension chain: 1.96″ (5cm)
Available in two stones colors
Package:
1x wiping silver cloth
1x Aurora forest design necklace in a gift box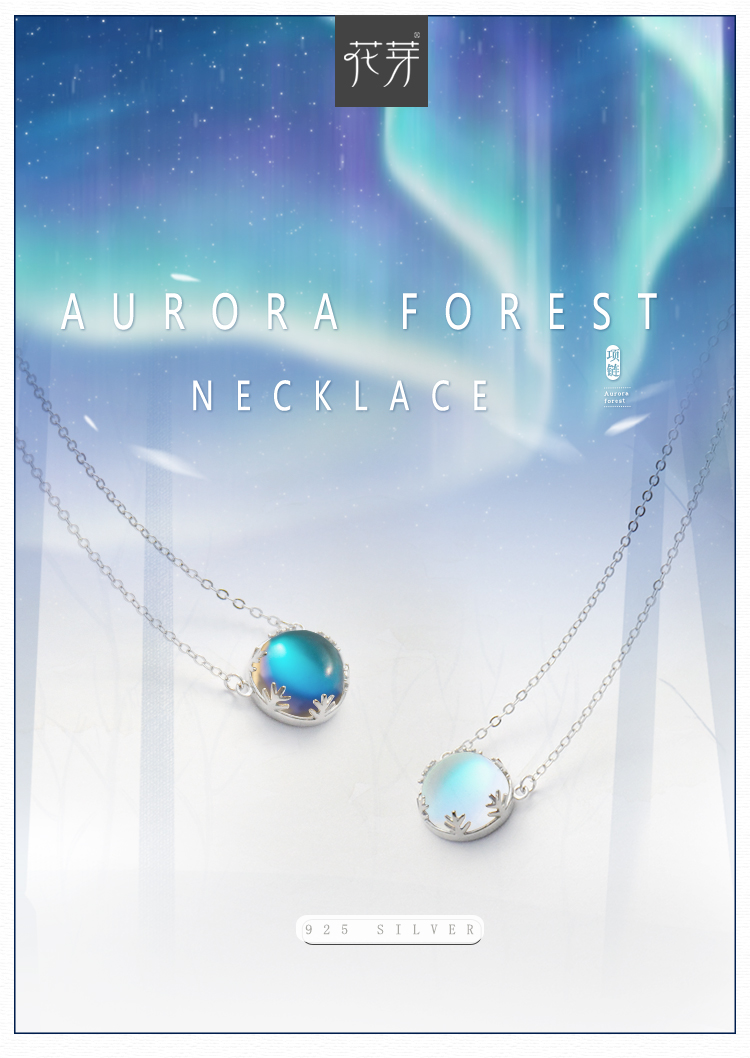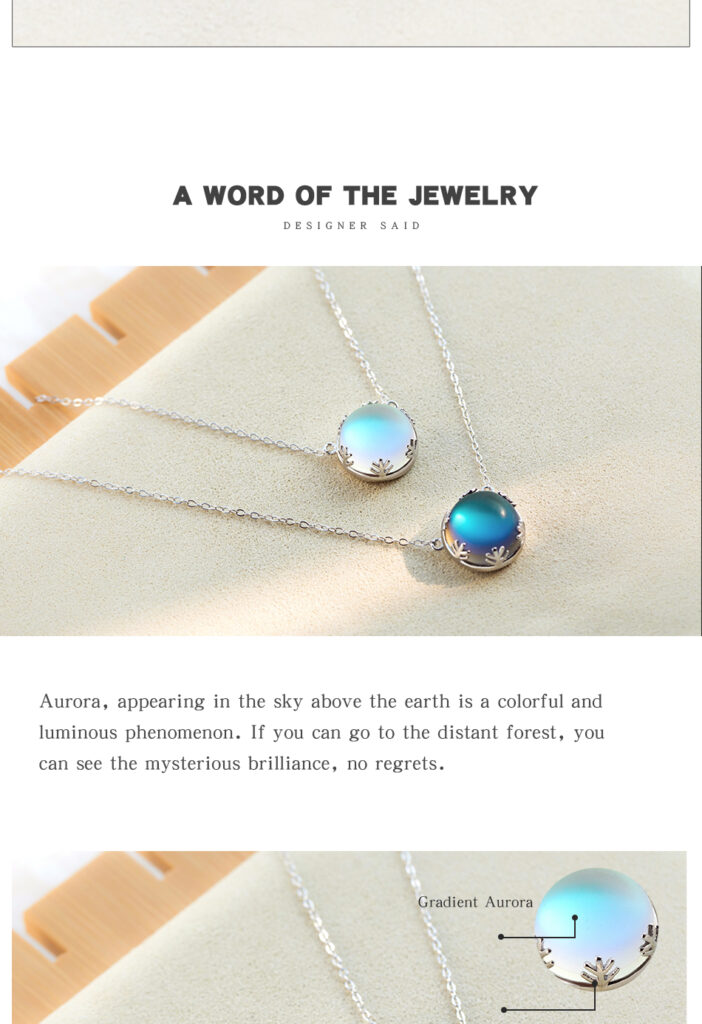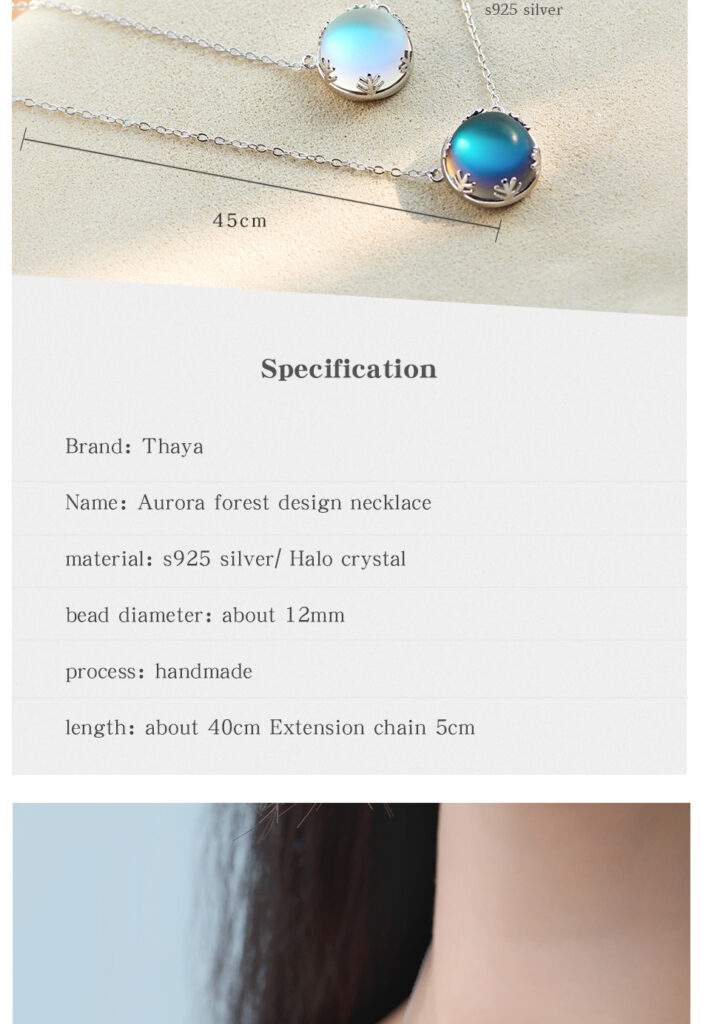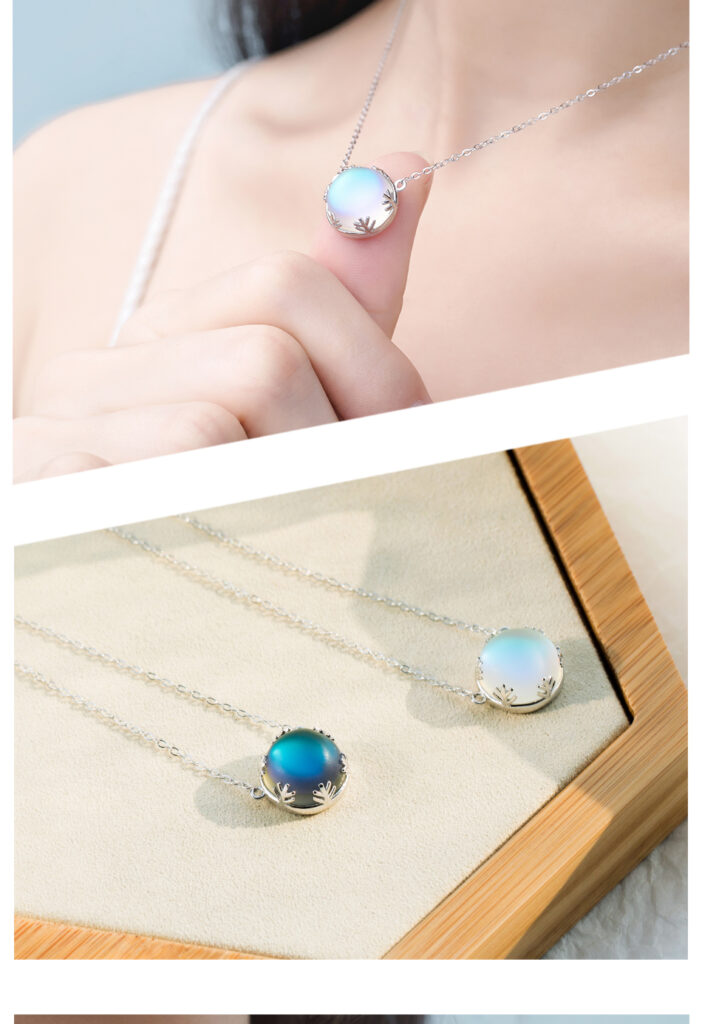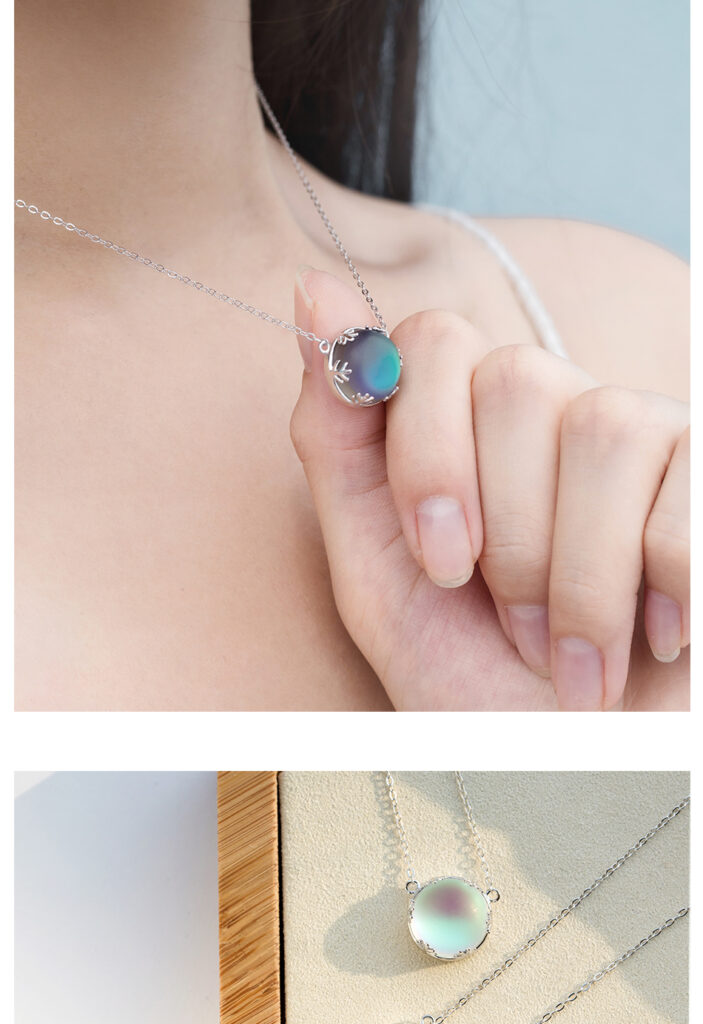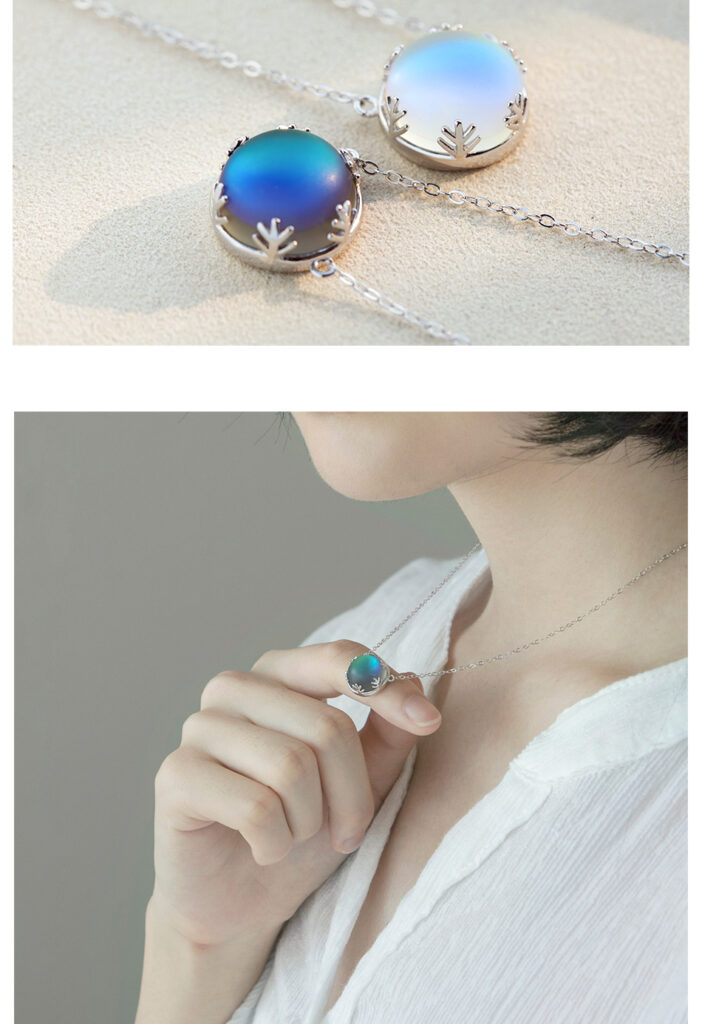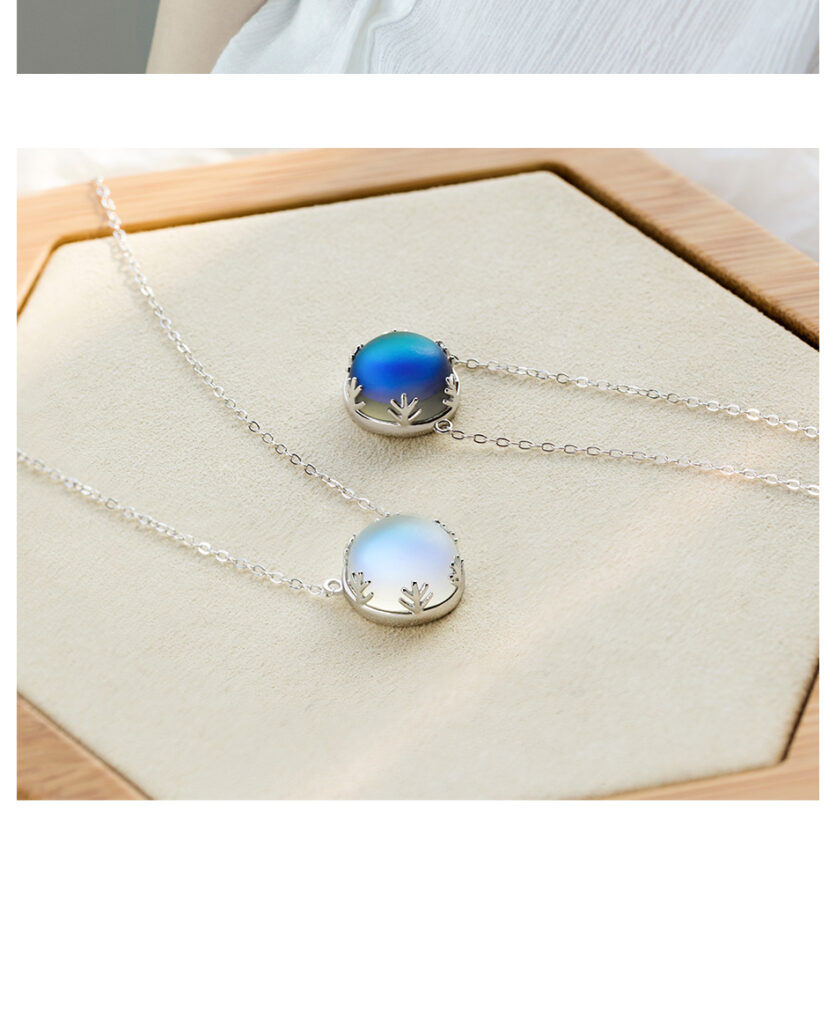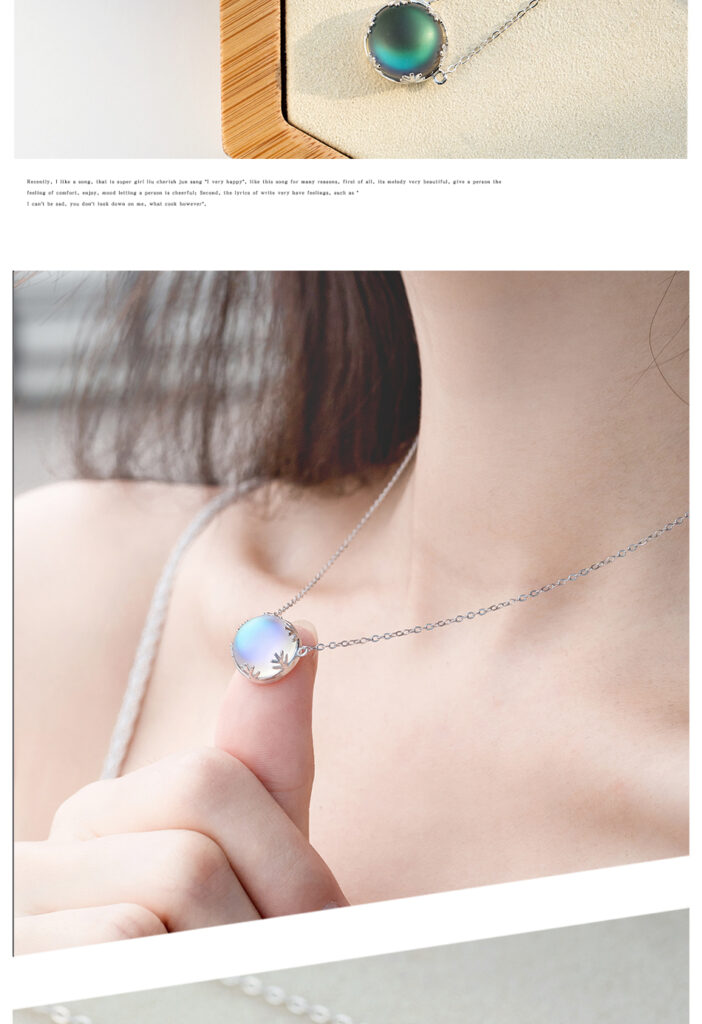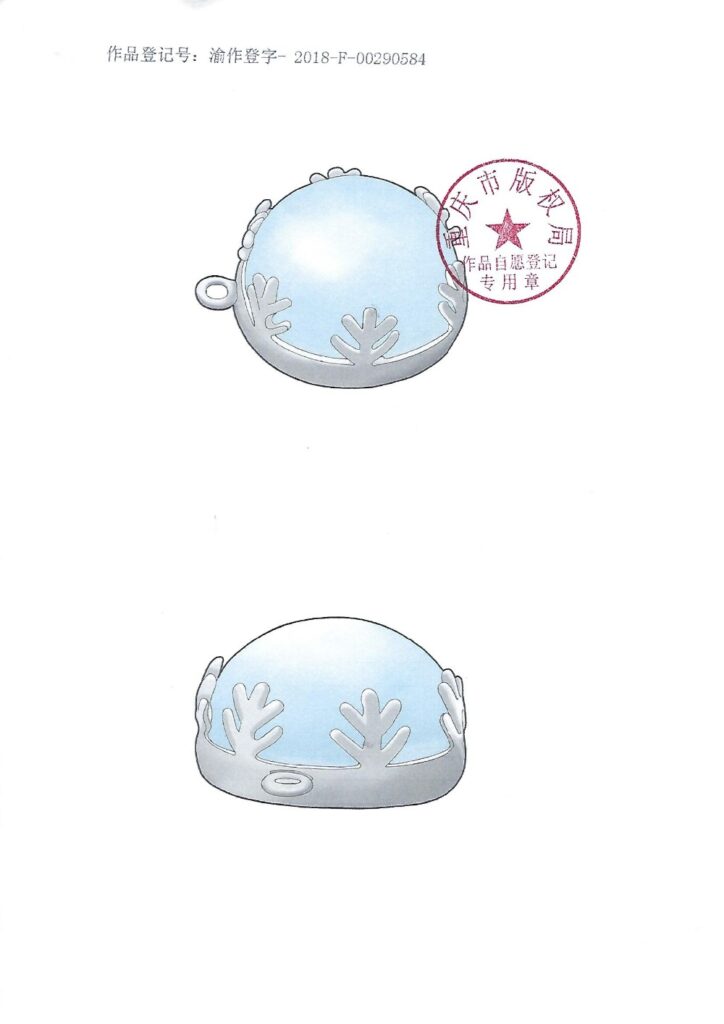 Fast Delivery
Made With Love
Happy Customers
Secure Payment