5 Cool Makeup Looks That Rock With Thaya Jewels
Do you ever stand in front of the mirror wondering what makeup to wear with the accessories you are rocking? Having a jewelry lookbook is important to look to a T. We understand that choosing the perfect lipstick or eye makeup with that silver piece you are wearing from Thaya jewels could be a major decision. We have you covered with this makeup blog on five ways you can style your Thaya jewels with your makeup.
Jewelry and makeup are like the last stroke on the canvas to finish the painting; the most important stroke. Highlighting certain features might work better and play with colors could be an experimental way to create new looks that might suit you well. While silver artisanal jewels can usually be worn with different kinds of makeup, choosing the right one will be playing your trump card at the right time. So dive in and find out more about this.
1. Smoke it Up!
Who doesn't like the classic smokey eye makeup look that makes your eyes seem bold and catch all the attention? We here at Thaya go gaga over those black, hooded eyes created with a charcoal shade to it.
For an all-night-long party under the starry night sky, get ready to bling it out with this look. Pair this look with a layered necklace to add an extra oomph to your jazzy outfit. This is a loud look and will go the extra mile. This layered neckpiece from Thaya can be the right choice to wear with that little black dress you are dying to wear. Get them all.
2. Playing it Nude
Who doesn't go wide-eyed at the nude make-up we see our favorite celebrities sporting often? With a toned-down palette and natural colors, this makeup will bring out your natural beauty while highlighting all your features. This will be a seamless blend of natural and a layer of light make-up that will not take away from the rest of your getup.
You can wear a piece like the Thaya Vitrail engraved pendant necklace that will complement your nude makeup with its vivacious preciousness.
3. A Tinge of Brown Play
Coating your eyes with different shades of brown will always be in fashion. You can explore different shades and choose the ones that bring out the sparkle of your eyes. Being a comparatively simple style, you will be able to master it in no time and pair this look on several occasions with slight changes.
Dangler and drop earrings will do magic with this makeup. It will call attention to your face and the earrings and will do wonders to brighten your face. I am sure this unique dangler piece on Thaya's website will make you stop for a beat. Combining the lure of the apple with a trendy design, this Red Apple Dangler Earring brings a fairytale story to your earring and will make you shine like a princess.
4. Pop Colour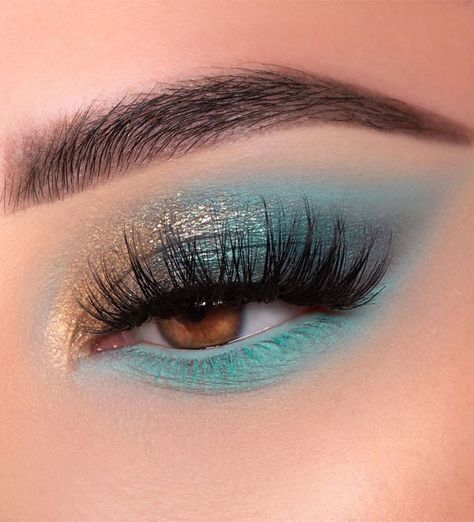 Don't we all like the dancing play of vibrant colors on one's face? With pop culture taking over the world, we love different shades and finding out new ones for ourselves. We recommend that you not be scared to cloud and try shades from blue to red, who knows what you might stumble upon?
However, it might be a bit tricky to pair it with jewelry when you are playing with multiple colors. Wearing a chunky piece with multiple color shades on a base of silver foundation can be a perfect choice. Colorful Flags Double Chain necklace is a beauty for the eyes. With a Tibetan spirit, this creation will inspire a sense of peace and calm while adding a host of colors to your life.
5. A Dewy Look
A look that is not often opted for but is sure to turn heads is a romantic, dewy look. With lighter undertones and a softening vibe, this makeup will give you a dreamy look while enhancing your natural beauty. Not excessively vibrant, this is the perfect look for a morning or professional event that will leave you shining like a silver star. With this, you can wear any light silver jewelry, like the exquisitely crafted Red crystal Sterling Silver Pendant.
Makeup and jewelry when they go hand in hand can make you stand out. We hope that our guide helps you in deciding on your perfect look tonight. Of course, we are still experimenting ourselves. We are sure to create more new looks and share them with you super soon. Till then, keep rocking!