925 Sterling Silver – All You Need To Know
You must have wondered why it said 925 sterling silver on the card you received with your favorite silver jewelry. One comes across several online websites selling a wide range of sterling silver jewelry with unique designs but the question that strikes us is what is so unique about this specific kind of silver? Fear not, this article will clear all your doubts before your next late night browsing through your favorite jewelry websites.
Especially, Thaya jewels will keep you up all night with beautiful designs that will leave you wondering about them adorning your skin!
Sterling silver began to be used as early as the 12th century in the continent of Europe. Due to its significantly high value, it was used to mint coins as a form of currency. With the advent of a narrowed global structure, it began to spread to different parts of the world. From its initial usage to being used today to make precious jewelry, sterling silver has undergone several changes.
Sterling Silver – Timeless
From being easily customizable to be durable and resistant to the damage of everyday usage, sterling silver is a beauty in itself. Add to that the skilled craftsmanship, and beautiful designs and you have a beauty that will stand the tests of time, generation, and place.
What Is Sterling silver – An Understanding
While pure silver is an element that can be found in its natural state in nature itself, sterling silver is an alloy, an amalgamation made by humans. It is a combination of several metals with a massive proportion of silver consisting of 92.5% of the total. The remaining 7.5% is usually either copper or zinc in combination. The shiny appearance of sterling silver rivals that of pure silver and it is almost impossible to separate the two from each other at first glance. Asie from the jewelry industry where it is primarily used, sterling silver is also used in plate settings, silverware, and silver-plating items.
Purity Of 925 Sterling Silver & Its Importance
When you visit the website for Thaya jewels for the first time, there might be an initial hesitance before purchasing. It is therefore important to know about the purity of the sterling silver you purchase. A hallmark with the word sterling or 925 is usually stamped on the product. Spotting it might need a magnifying glass because of its minuscule size.
Holding the piece and checking its tensile strength and bending quality can also be a way to judge the purity however, this is not always a reliable method and it is suggested that visiting an expert before purchasing it is better.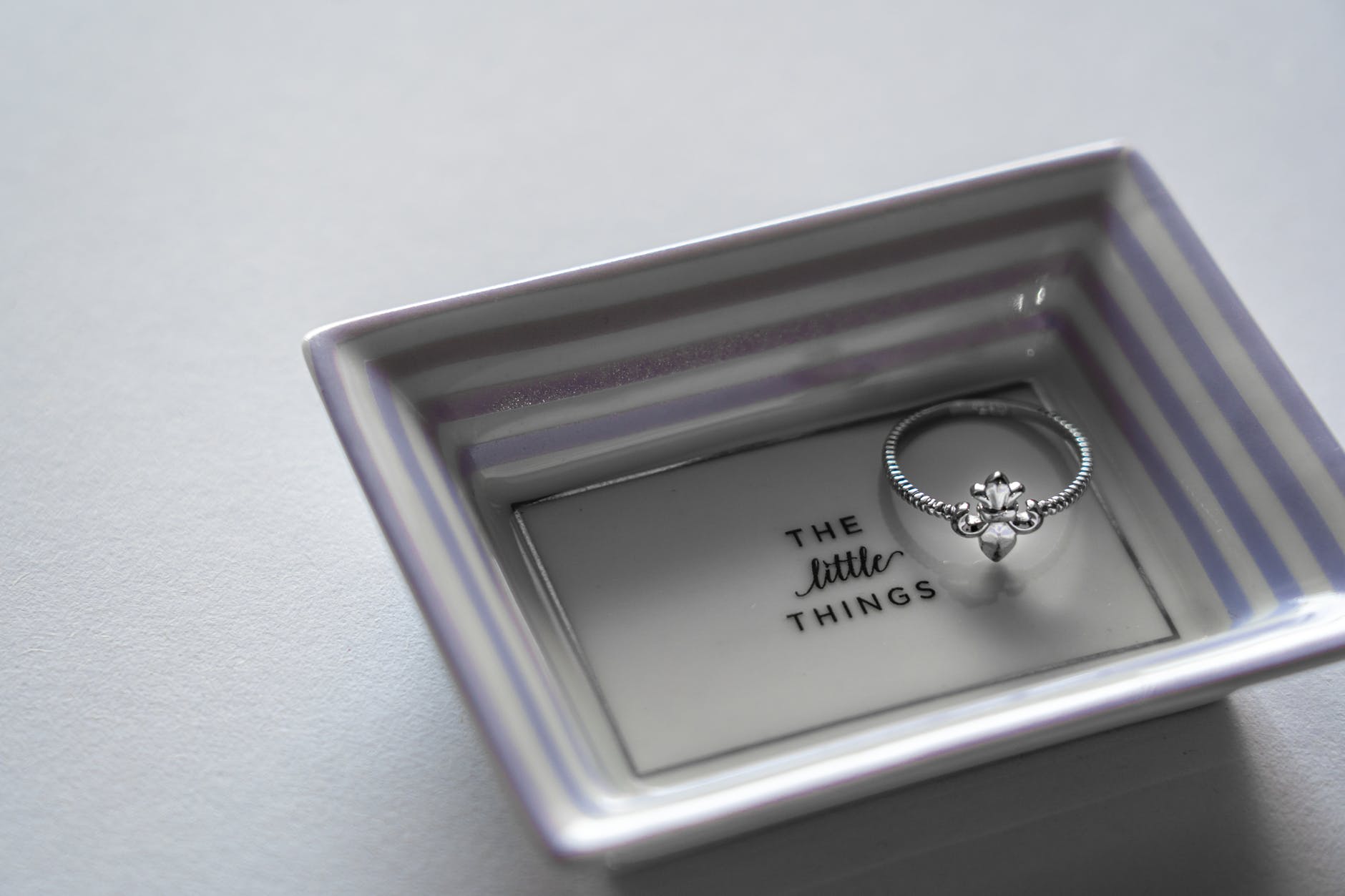 Thaya jewels will never disappoint you in this and its beautiful design combined with the purity of the product will leave you wanting to buy more.
Sterling Silver Over Silver – A Comparative Choice
Silver has always been a sign of beauty and grandeur. But over the years silver is being replaced by a close substitute, that is sterling silver. While both sterling silver and pure silver are eye-catching, before buying either, it is important you make an informed decision. Here's why sterling silver is a better pick in a long time-
Durability– Along with its near-perfect authenticity, the durability of sterling silver is more than that of pure silver. This is actually due to another metal being added to silver which increases the durability index of the combination. Due to sterling silver being an alloy, despite wearing it every day, it will continue to hold longer than a pure silver piece.
Hypoallergenic– It is better to use jewelry made of sterling silver because it is always hypoallergenic and doesn't react with your skin because it is given an extra rhodium coating. This makes it suitable for everyday wear as it has no side effects on the skin of the person who is wearing it.
Better Designs For The Win- No matter how intricate a design is, it is possible to replicate it on sterling silver. From rare designs that will add an extra glint to your designs, to extra malleability that results in newer forms, it is preferred over silver. Thaya jewels have an extensive collection of beautiful jewelry from pendants to bracelets that will leave you breathless with want.
One such piece is the White Cherry Clip-On Earrings. Don't have a piercing but are looking to wear one of those beautiful cuffs? This piece is a beauty with the idea of hope and awakening intertwined in each of its turns. Made from sterling silver, it will add elegance to your entire outfit with its simple grace. A handmade design with an easy-to-care-for process, the Almond Blossom earring will transport you to a world of spring and beauty.
Another signature piece to add to your jewelry collection and make you the envy of everyone is Linglie Butterfly Necklace. Inspired by Chinese culture, it is a blend of tradition with a modern take to it. The blue butterfly that is the heart of the piece will catch eyes from miles away. In addition to its detailing, this piece is also characterized by it being manually inlaid with international standard zircons. The necklace represents the vibrant life of the opera and is a story of vivacity.
Do you ever see someone wearing a piece that is so adorable that you immediately want it? Here's one such piece Double Heart Stud Earrings. The earring is two hearts placed together, one smaller in size and placed next to a hollow heart. The piece also has an additional copper plating which as a metal has several benefits by being antifungal and antimicrobial. This makes it less hazardous for any skin contact. The design is trendy and will add an extra spark to all your looks, from a casual outfit to a classy gown.
Thaya's Bard Earrings is the perfect mix of harmony and music with a tinge of poetry to it. The design is unique in its drop design with a flower suspended. With the sterling silver, there is also a natural oyster pearl which increases the value of the earring beyond measure. With the long-lasting sheen and precision that went into making it, this piece will be your next right decision.
Clip-on has taken the world by storm removing any pain associated with piercing and making you feel beautiful by enhancing your look.
Thaya is not lagging behind and has developed its own sets of clip-on earrings one of them being the brilliant, Angel Wings Clip-on Earrings. Made with a new perspective to understand the angel-devil dynamic, this earring will present how good and evil is in reality, a mere blurred line. The earring is shaped like the wings of angels studded with white stones to add to the glamour of this creation.
Caring For Your Jewelry
Buying the jewelry also comes with an important step, that of caring for it. It is better to store sterling silver jewelry away from moisture, in dark places away from air and water. Cleaning with a soft cloth is also important and helps in maintaining the luster of the pieces.
An Extra Point For The Win
Due to its amalgamated form, sterling silver can be used on a daily basis. A buildup of dust and tarnish on the metal is usually avoided because of its composition and thus wearing it every day will not affect its shine. Wear your pieces of sterling silver fearlessly and let the world peep into the beauties.
Here's hoping you now know everything about sterling silver. Check out all the pieces you have waiting in your Thaya Jewels cart! Throw all your caution to the wind, for it rivals the essence of pure silver.
Choose your style and leave your print wherever you go (just remember to check the stamp though).
Everyday Aesthetics, minimal jewelry, Sterling Silver Jewelry