Mesmerizing Artist-theme Jewelry series: Inspired by Van Gogh & Shakespeare
Thaya put their everything into developing this creative collection. And our efforts were rewarded because these pieces are in high demand! We strongly advise you to indulge and invest in this artist-theme jewelry set. We are immensely proud of the creativity that goes into each Thaya piece and welcomes you to peruse our collection to see for yourself how wonderful handcrafted jewelry can be.
It is no surprise that we, at Thaya Jewels, love experimenting and making artistic and exquisite jewelry. If you love and appreciate art, we have formulated the perfect piece of jewelry for you! Taking inspiration from acclaimed artists and personalities like Van Gogh and Shakespeare, we introduce Thaya's mesmerizing Starry Night and Midsummer Night's Dream series.
A trivia about Van Gogh and Shakespeare is certainly in order now, don't you think so? Well, Vincent Van Gogh was a Dutch painter who only sold one painting during his lifetime. But in the century after his death, he has become possibly the most famous painter of all time.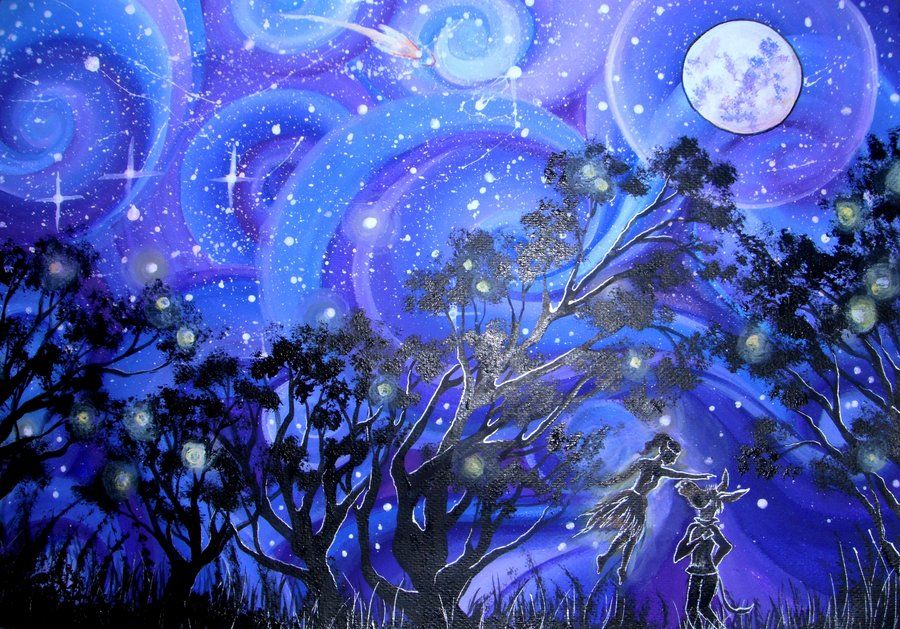 Shakespeare is widely regarded as one of the greatest playwrights and poets of all time. Shakespeare, on the other hand, not only taught us about ourselves and humanity, but he also coined about 1700 terms that we still use in common English today. He frequently transformed nouns into verbs and verbs into adjectives, linking words and creating entirely new ones.
Thaya Jewels is a French-designed jewelry brand, which has achieved worldwide acknowledgment in the world of artistic jewelry. Taking pride in this, we daily strive for the utmost customer satisfaction. Take a look at one of our finest collections of artist-theme jewelry, and bag them before they get sold out!
Van Gogh launched modern painting's new embracing of mood, expression, symbolism, and passion by creating this depiction of the night sky. The painting- The Starry Night, is dominated by the dazzling moon at the right and Venus at the center-left.
The Starry Night Jewelry Collection, inspired by Van Gogh's masterwork, Starry Night, provides craftsmanship in the form of jewelry. Wearing an item from this artist-theme jewelry collection is like carrying a little version of this everlasting work of art.
Van Gogh's abstract rendition of a hill above a town with a sky full of stars as viewed from his window is featured in jewelry.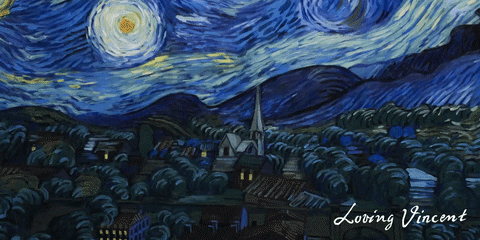 It is skillfully designed by professional artisans to present you with one of our greatest selections to pick from. Other specifications are:
Material: 925 Sterling Silver. Note that sterling silver has endless benefits, being hypoallergenic and durable.
Available Options: Couple rings, Necklace, Earrings & Bracelet
1 piece silver wiping cloth included in the package
The two rings featured in this set are also adjustable in size, making them suitable for a wide range of consumers!
This timeless piece of jewelry is ideal for a sophisticated, minimalist look. If you have a passion for such art and paintings, this is the finest present to give yourself. However, it is important to remember that this set should be kept away from extreme heat and out of water. Rest assured, Thaya's artist-theme jewelry Collection would certainly astound your audience as well, owing to its beautiful intricacy and unique style.
Shakespeare's comic fantasy- Midsummer Night's Dream, consists of four lovers charmed by fairies. It was first performed in 1596. This play is a subtle confrontation between love, jealousy, and marriage.
The dominant theme in A Midsummer Night's Dream is love, a subject to which Shakespeare returns constantly in his comedies. Shakespeare explores how people tend to fall in love with those who appear beautiful to them. It's been one of Shakespeare's most popular plays for generations.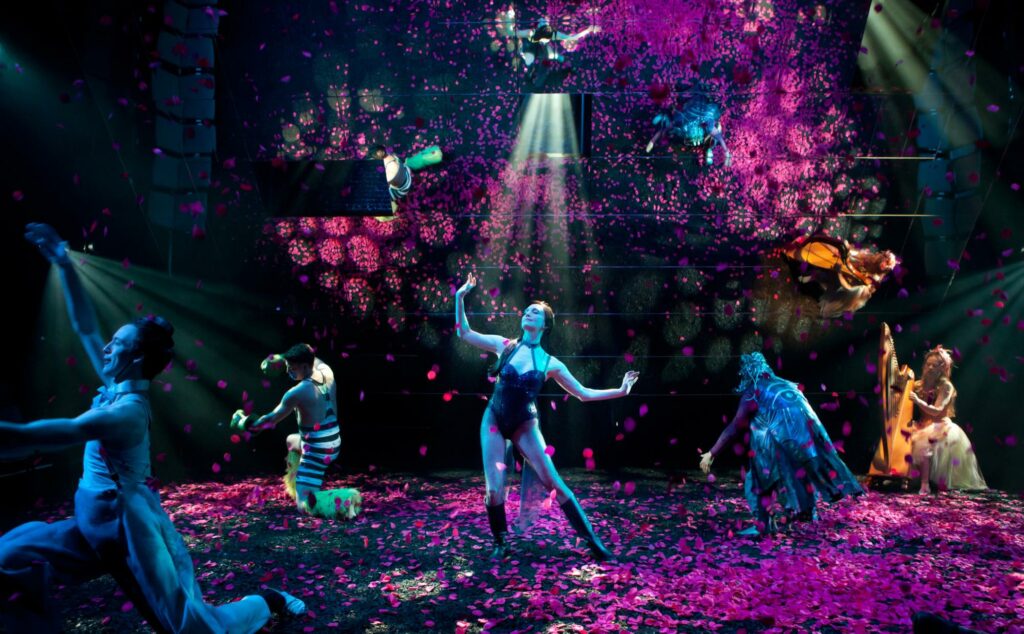 Thaya Jewels are no strangers to creating stunning jewelry collections with attention to detail and meticulous effort. We were inspired this time by Shakespeare's masterpiece: A Midsummer Night's Dream. This lovely set is reminiscent of a starry night sky and a misty forest illuminated by fireflies. Just like fair enchantment and charm, Our Midsummer Night's Dream Jewelry Collection sparkles in light beams.
MIDSUMMER NIGHT'S DREAM BRACELET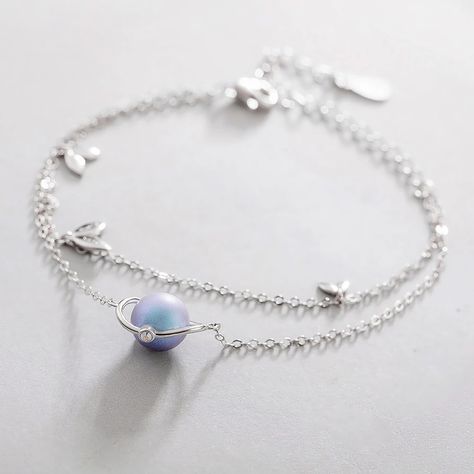 This gorgeous bracelet was inspired along the following lines: "On a midsummer night, you will be transported to the Blue Planet's dreamland. You may go on an undiscovered trip, unravel the secrets of freedom and affection, and uncover the light of your future aspirations."
The bracelet's main body is S925 silver
Double-chain design adds a feeling of layering
On the chain, fireflies of all sizes are flapping their wings, guiding themselves onward.
The artificial pearls are coated with a starry blue tint, and the silver outer ring resembles a blue planet full of fantasy. The hand-inlaid zirconium represents Polaris, who grants the request. The unique color matching reproduces the dazzling stars and little fireflies, creating a midsummer night's fantasy.
The package comes along with a wiping silver cloth for proper care of this distinguished bracelet. Own it ASAP, and flaunt this beautiful piece amongst your friends!
MIDSUMMER NIGHT'S DREAM NECKLACE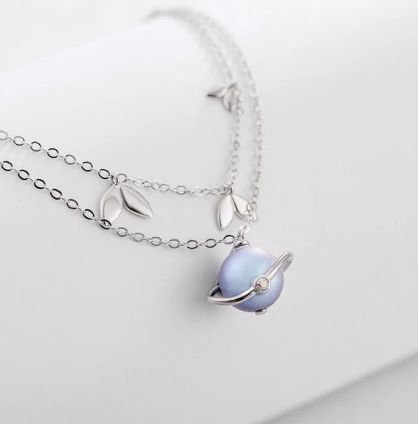 Check out this breathtaking necklace by Thaya Jewels! The main body of the necklace, like the bracelet, is S925 silver, and the double-chain design adds an impression of layering. The chain features various fireflies flapping their wings.
Don't confine your dreams should be an important takeaway. With this wonderful Midsummer Night's Dream Necklace from Thaya Jewels, we hope you enjoy your journey through Shakespeare's artistry.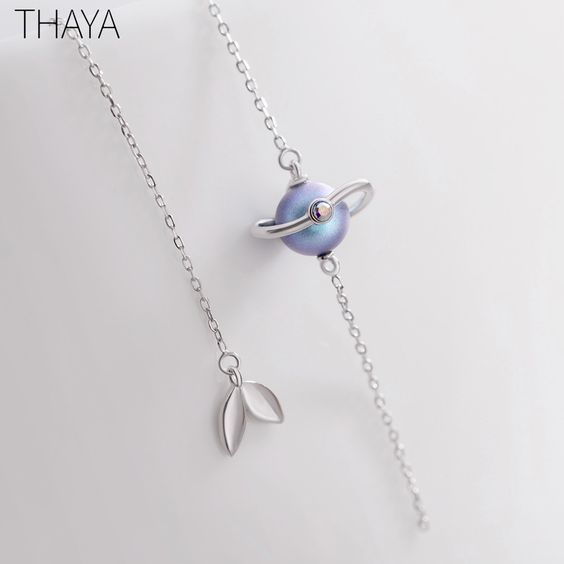 MIDSUMMER NIGHT'S DREAM EARRINGS
Thaya Jewels present these incredibly stylish fairy-core earrings. The starry blue pearl looks really chic and elegant. Thaya presents them in a lovely gift package. Our artist-theme jewelry is designed for the lady who appreciates sparkling beauty and self-expression. We certainly believe that anybody who wears this set of earrings will radiate confidence and beauty.