Minimalist Jewelry for a Chic Summer Look
If you love the beauty of simplicity, you will love minimalist jewelry. Minimalist jewelry is all about clean lines, delicate designs, and elegance. It can enhance any outfit with its versatility and charm. This article will show you how to rock minimalist jewelry for summer, featuring some of our favorite pieces from Thaya!
The Power of Simplicity: Why Choose Minimalist Jewelry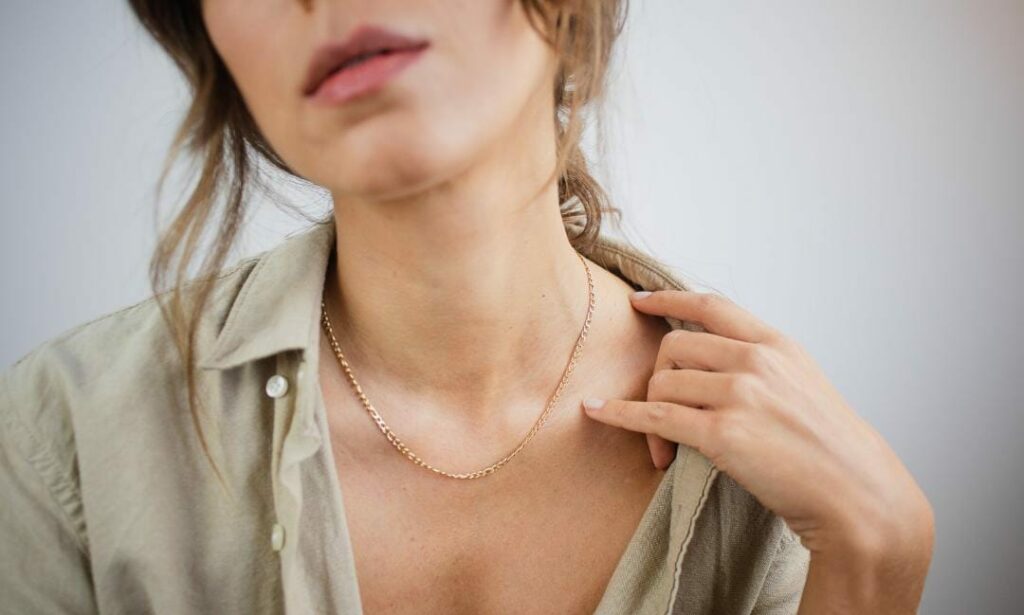 The popularity of minimalist jewelry has grown as individuals aim to simplify their lives and prioritize the essentials. Minimalist jewelry prioritizes quality instead of quantity, elegance instead of extravagance, and simplicity over complexity. Its purpose is to accentuate your innate beauty and complement your attire, rather than detract from or compete with it.
Some key characteristics of minimalist jewelry are clean lines, delicate designs, and understated elegance. These are often made of metals such as gold, silver, or rose gold, which have a timeless and versatile appeal. The shapes and forms are usually geometric, abstract, or organic, creating a harmonious balance between simplicity and sophistication. The colors and textures are often subtle and muted, adding a touch of refinement and grace.
Minimalist jewelry is perfect for all occasions, be it a formal event, a casual day, or anything in between, without compromising on style. Mix and match different pieces to create your unique look, or stick to one signature piece that reflects your personality. Minimalist jewelry is also easy to care for and store, as it does not require much space or maintenance.
Minimalist Necklace: The Perfect Neckline Accent
These delicate pieces are the perfect neckline accent, adding a touch of elegance and sophistication to any outfit. Whether wearing a casual tee, a breezy dress, or a chic blouse, a minimalist necklace can enhance your look and make you feel fabulous.
1. Summer Flower Neckpiece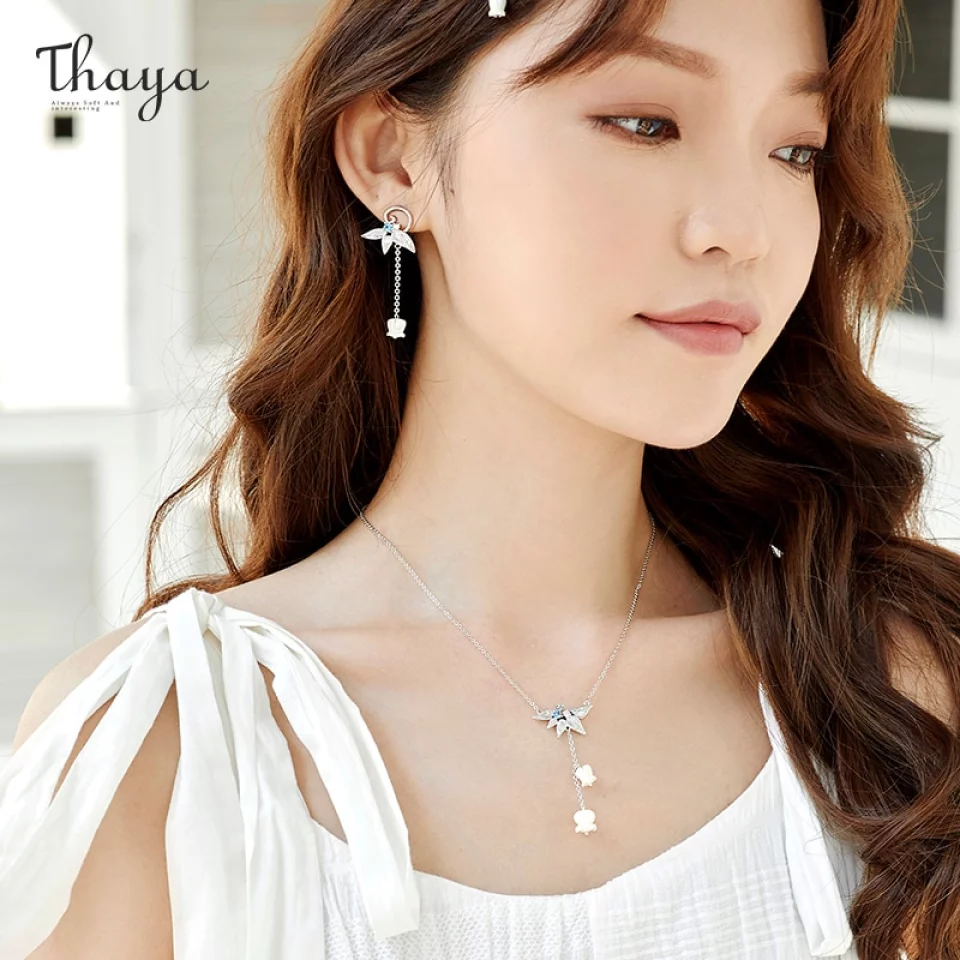 Minimalist necklaces come in various styles and designs, so you can find one that suits your personality and taste. For example, if you love floral motifs, you'll adore the Summer Flower Neckpiece from us. This beautiful necklace features a gold-plated chain, a pendant, and a hand-painted enamel flower. The pendant is also adorned with sparkling cubic zirconia stones, creating a lovely contrast with the soft pastel hues of the flower.
2. Pearl Knot Necklace
Another attractive option is the Pearl Knot Necklace. This necklace combines the classic elegance of pearls with the modern twist of a knot design. The necklace has a gold-plated chain and a pendant with two freshwater pearls intertwined in a knot. The pearls have a natural luster and shape, making each necklace unique and special.
Minimalist necklaces are versatile and easy to wear, as they can match any color and style of clothing. You can layer them with other necklaces or bracelets for a more dynamic look. Minimalist necklaces are the ultimate summer accessory, as they can elevate your outfit from simple to stunning in seconds.
Earrings: Effortless Elegance for Summer
Sometimes, less is more. That's why we at Thaya have curated a collection of earrings that embody effortless elegance. We have something for you, whether you prefer small hoops, simple studs, or geometric shapes. Here are some of our favorite styles and how to wear them.
1. Small Hoops: The Classic Choice
You can always go right with a pair of small hoops. They are versatile, timeless, and chic. They can elevate any outfit, from casual to formal. Our Summer Flower Drop Earrings are a perfect example of how small hoops can make a statement. These earrings feature delicate flowers made of sterling silver and cubic zirconia. They sparkle in the sun and add a touch of romance to your look.
2. Simple Studs: The Minimalist Choice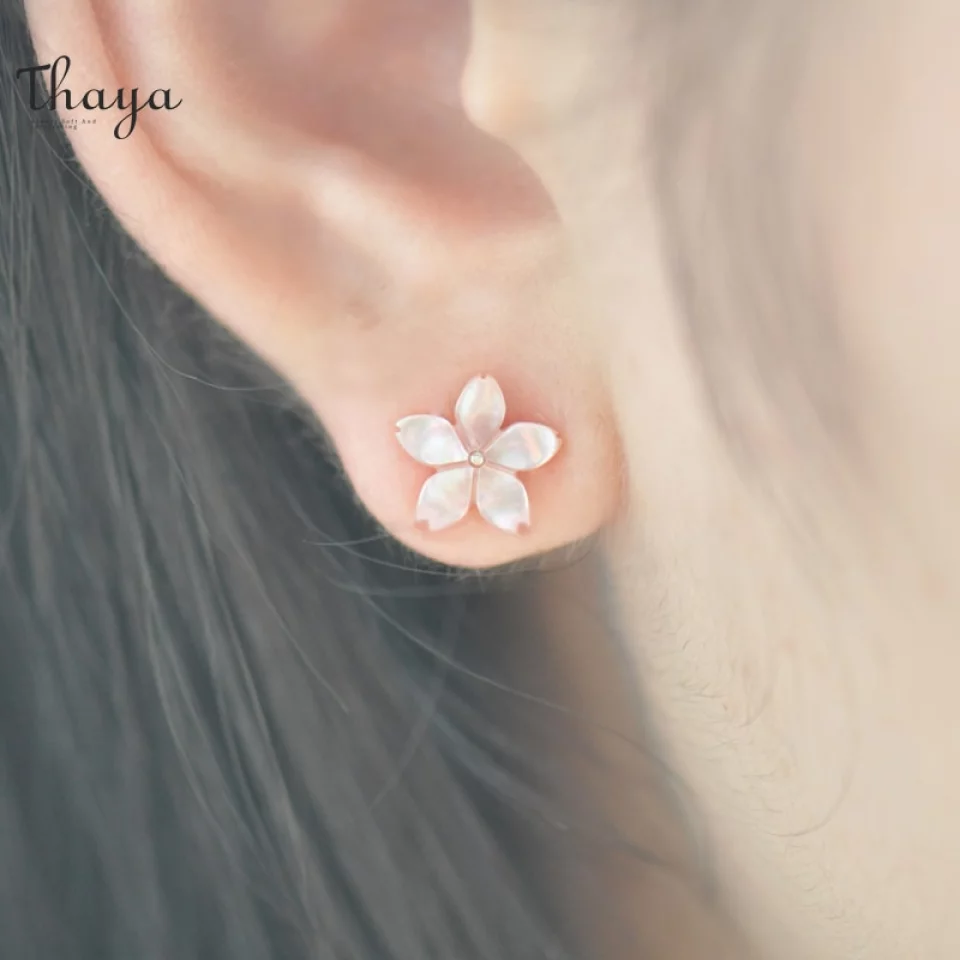 You will love our simple studs if you like keeping things simple and elegant. These earrings are subtle but not boring. They add a touch of shine and sophistication to your ears. Our Cherry Blossom Stud Earrings are a lovely choice for summer. These earrings are inspired by the beauty of cherry blossoms, which symbolize renewal and hope. They are made of sterling silver and pink cubic zirconia, creating a soft and feminine look.
3. Geometric Shapes: The Modern Choice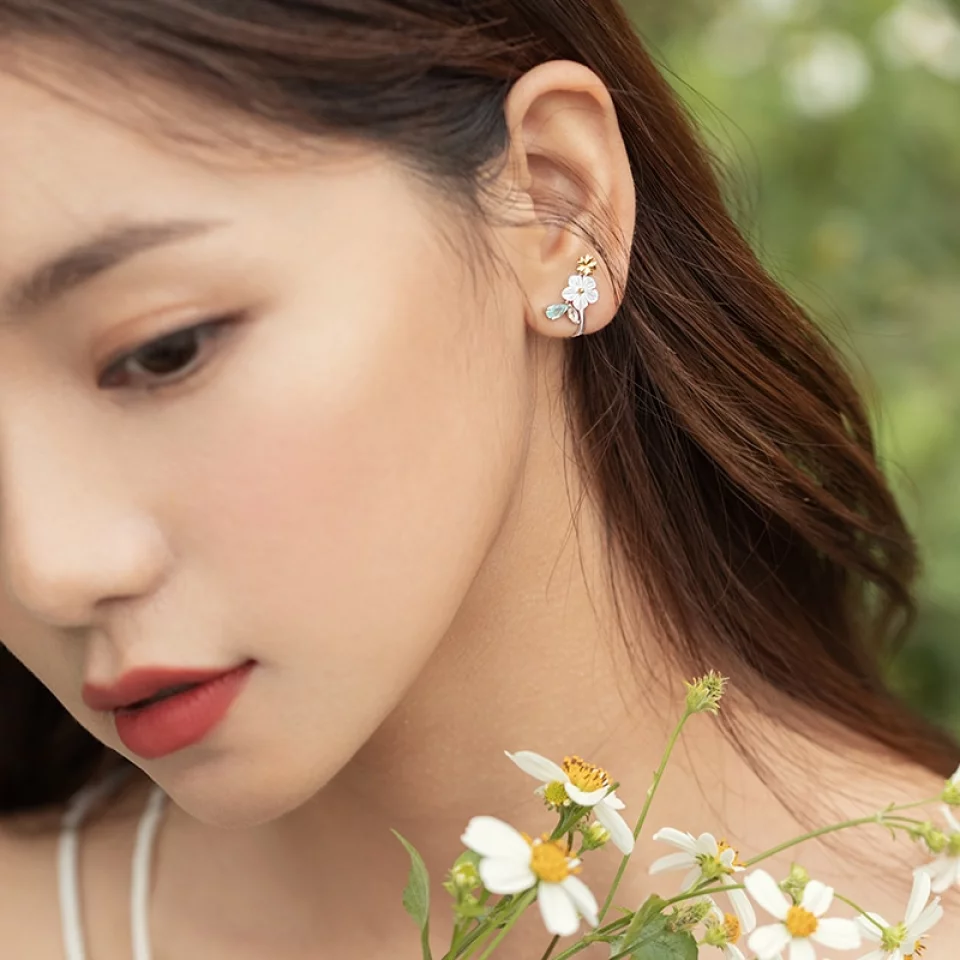 You will love our geometric shapes if you want to spice up your style with edgy and trendy earrings. These earrings are bold but manageable. They add a touch of flair and fun to your ears. Our Sun Flower Clip Earrings are an excellent choice for summer. These earrings are inspired by the sun, which symbolizes warmth and happiness. They are made of sterling silver and yellow cubic zirconia, creating a bright and cheerful look.
Delicate Bracelets: Subtle Statements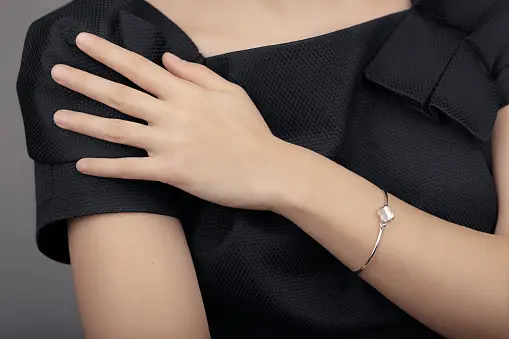 Suppose you're looking for a way to spice up your summer outfits without going overboard. In that case, delicate bracelets are the perfect choice. They add a touch of elegance and personality to any look, whether you're dressing up or down. Here are some tips on style minimalist bracelets and bangles from Thaya brand, the online store for exquisite jewelry inspired by nature and art.
Choose A Suitable Bracelet
Consider your wrist size and shape. If you have a small or thin wrist, opt for a slim bangle or a light chain bracelet that won't overwhelm your arm. If you have a larger or broader wrist, you can go for a thicker bangle or a chunky chain bracelet that will balance out your proportions.
Pick a color that compliments your skin tone and outfit. You can always go right with classic gold or silver and experiment with rose gold, copper, or colorful gemstones. For example, the Peach Blossom Open Bangle from Thaya features a delicate pink flower and green leaves that add color to your wrist.
Mix and match different styles and textures. Feel free to layer different bracelets and bangles to create a unique look. You can combine different metals, shapes, and charms to express your personality and mood. For instance, the Bow Charms Bracelet from Thaya has three cute bows that can be paired with other simple or statement bracelets.
When To Wear?
Wear them to work or school. Delicate bracelets are versatile and appropriate for any occasion. You can wear them with a blouse, skirt, dress, or suit to add flair to your professional or academic attire.
Wear them to a party or a date. Delicate bracelets are also great for adding some sparkle and glamor to your evening look. You can wear them with a cocktail dress, a jumpsuit, a pair of jeans, and a top to make your outfit more festive and fun.
Wear them to relax or travel. Delicate bracelets are also ideal for casual and comfortable outfits. Wear them with a T-shirt, shorts, sundress, or swimsuit to enhance your summer vibe.
Delicate bracelets are subtle statements that can make a big difference in your style. They are easy to wear and match with any outfit, and they can show off your taste and personality. Check out Thaya's minimalist bracelets and bangles collection, and find your favorite ones today!
Rings: Minimalist Glam For Fingers
Minimalist rings are simple, delicate, and elegant pieces of jewelry that can enhance any look. They are versatile, easy to mix and match, and can suit any occasion. Whether you want to add sparkle to your casual jeans and t-shirt or complement your formal dress with sophistication, minimalist rings are the perfect choice.
When To Wear?
Wear them every day. Minimalist rings are great for everyday wear because they are simple and versatile. You can wear them with any outfit, from casual to formal, and for any occasion, from work to school to parties. These rings can also match any mood or season, from cheerful to gloomy, from spring to winter.
Wear them for special occasions. Minimalist rings are also great for special events because they are elegant and sophisticated. You can wear them with your favorite dress or suit for a wedding, graduation, birthday, or anniversary. These rings can also make a thoughtful and meaningful gift for someone you love.
Wear them for yourself. Minimalist rings are not only for others to see and admire. They are also for you to enjoy and appreciate. You can wear these rings to express yourself and your style. You can also wear minimalist rings to celebrate yourself and your achievements. These rings can also remind you of something or someone important in your life.
Where To Find?
If you want high-quality, affordable, and beautiful minimalist rings, look no further than Thaya Jewels. Thaya Jewels is an online store specializing in minimalist jewelry made with natural materials and exquisite craftsmanship. We offer a wide range of minimalist rings that suit any taste and preference. Whether you want something simple or intricate, classic or trendy, subtle or eye-catching, we have it. Some of our best-selling minimalist rings from us are: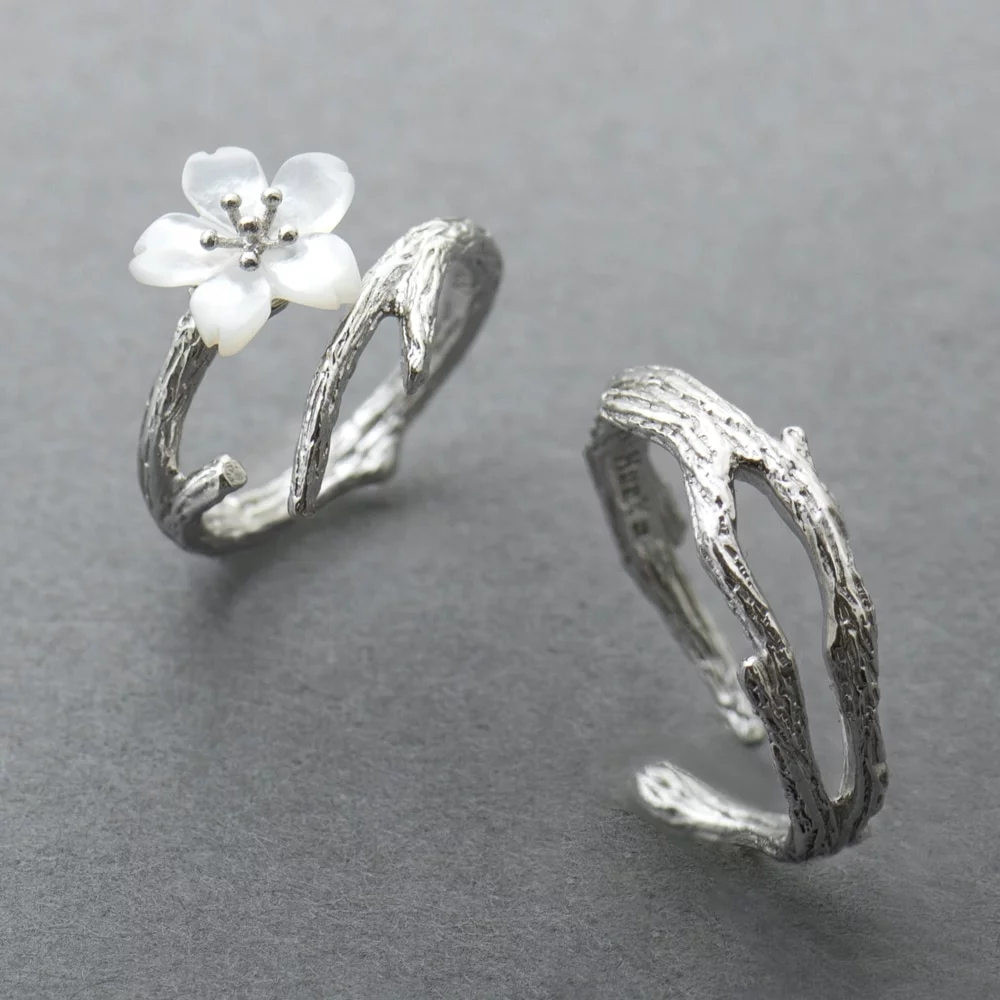 It features a delicate cherry blossom design, white zircon stones, and sterling silver. The ring is adjustable and can fit any finger size. The ring is perfect for adding freshness and femininity to your summer look.
These rings feature a four-leaf clover design, green zircon stones, and sterling silver. The rings come in two styles: one with a single clover charm on a thin band and one with four clover charms on a thicker band. The rings are adjustable and can fit any finger size. The rings are perfect for adding luck and joy to your summer look.
Takeaway
Minimalist jewelry is more than just a trend. It's a way of expressing your style with simplicity, versatility, and elegance. Whether you choose a minimalist necklace to accent your neckline, a pair of earrings to add sparkle to your ears, a bracelet to make a subtle statement, or a ring to glam up your fingers, you can't go wrong with minimalist jewelry.
It's the perfect way to enhance any summer outfit, from casual to formal, without overpowering it. Minimalist jewelry is the power of simplicity in action. Try it for yourself and see how it transforms your look and mood.