Thaya Jewels Gift Hampers: The Perfect Tokens of Love for Mothers
Motherhood is a journey filled with love, sacrifice, and countless moments of joy. Mothers deserve to be celebrated and appreciated every day, but on special occasions like Mother's Day, birthdays, or anniversaries, finding the perfect gift can be a delightful challenge. Thaya Jewels offer a unique and heartfelt way to express love and gratitude to the special mothers in our lives. With their exquisite jewelry pieces carefully curated in stunning gift sets, Thaya Jewels Gift Hampers go beyond ordinary presents, becoming tokens of love that will be cherished forever.
In this blog, we will explore the beauty and significance of Thaya Jewels, and discover why they make the perfect gifts for mothers on any occasion.
Thaya Jewels: A Testament to Artistry and Creativity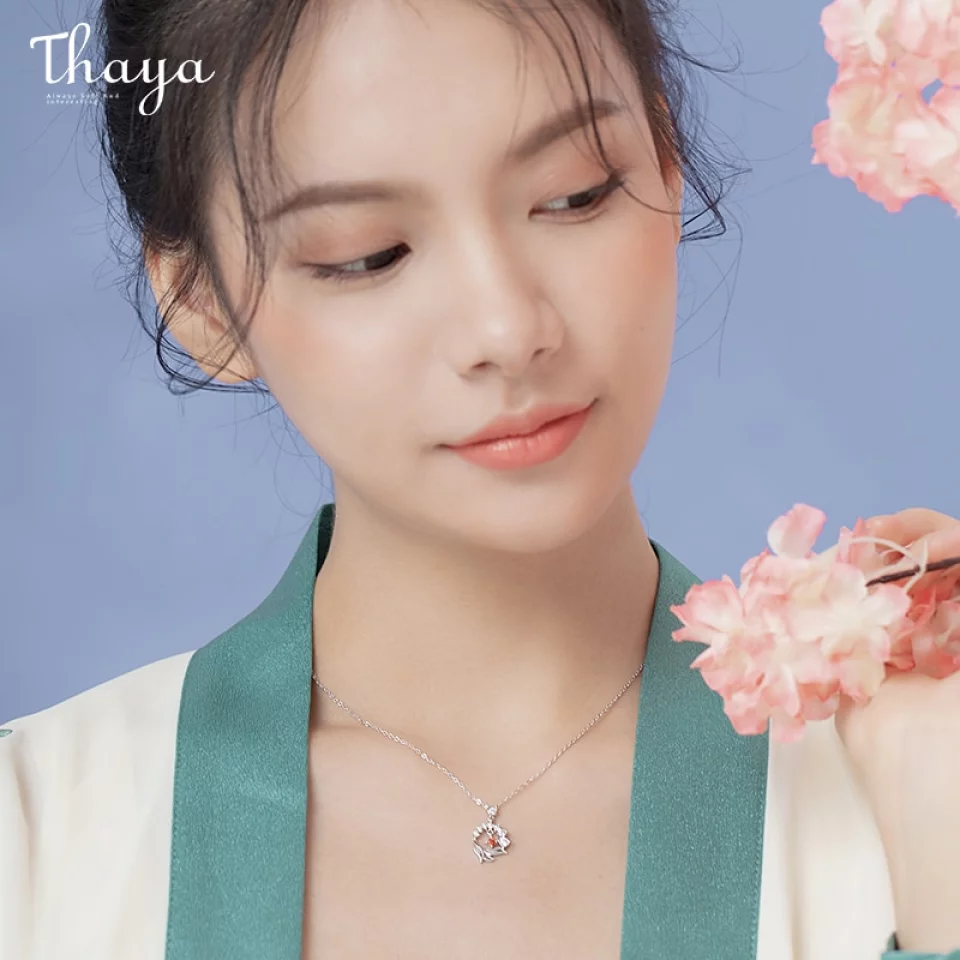 Thaya Jewels is a renowned jewelry brand that combines artistry and creativity to create stunning pieces of jewelry. Each design is meticulously crafted with attention to detail, making them truly unique. Thaya Jewels prides itself on its commitment to craftsmanship, ensuring that every piece is of the highest quality. When it comes to gifting mothers, Thaya Jewels understands the importance of presenting them with something that is not only beautiful but also meaningful.
The Power of Jewelry as a Gift for Mothers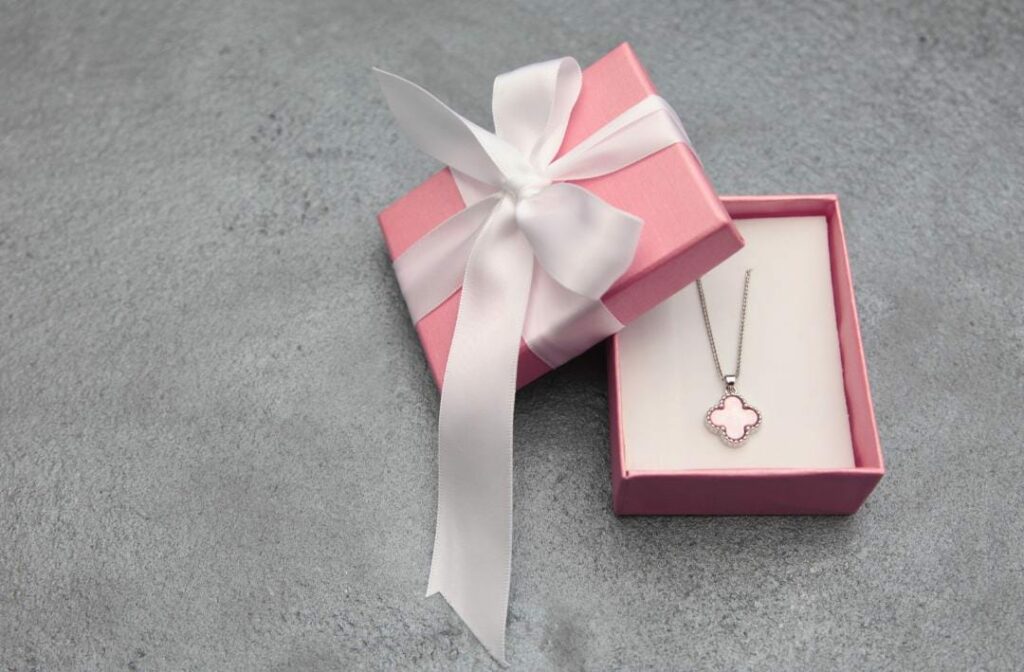 Jewelry has always held a special place in the hearts of people, and when it comes to mothers, its significance is even greater. Gifting jewelry to mothers is a way of expressing love, appreciation, and admiration. Jewelry serves as a timeless reminder of cherished memories and serves as a symbol of the enduring bond between a mother and her children. The sentimental value of jewelry makes it a perfect gift to celebrate the incredible strength and love of mothers.
The Thoughtful Curation of Thaya Jewels Gift Hampers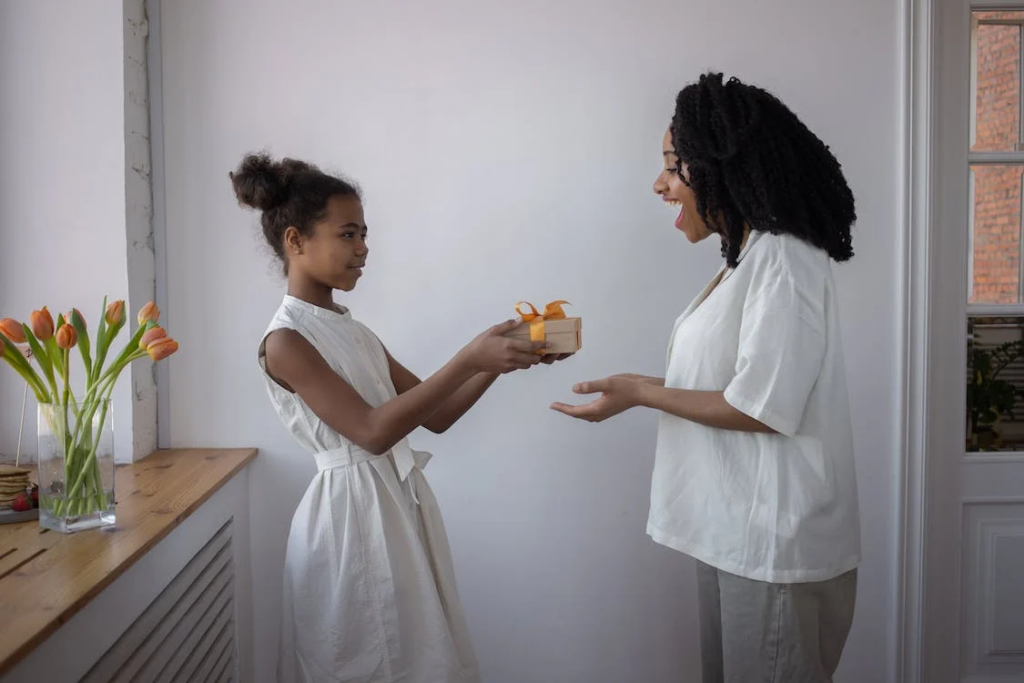 If you want a unique and thoughtful gift for your mom, why not create a DIY gift hamper using Thaya jewels? 
Thaya jewels are handcrafted jewelry inspired by nature and art, made of pure sterling silver and high-quality gems. They are perfect for expressing your love and appreciation for your mom, a masterpiece of nature and art. Here are some steps to create your DIY gift hamper using Thaya Jewels:
Choose a jewel that suits your mom's style and personality. You can browse our website and find the perfect piece for her. Some of our popular collections include Halo of Aurora Borealis, Van Gogh's Starry Night, Deer Crown, Milky Way, and more.
Find a basket or a box that can fit the jewelry and other items your mom likes. You can decorate the basket or box with ribbons, flowers, stickers, or anything else that makes it look festive and personalized.
Fill the basket or box with goodies that complement the jewel. For example, you can add chocolates, candles, bath products, books, tea or coffee, or anything else your mom enjoys.
Write a heartfelt card or note to your mom, telling her how much you love and appreciate her. You can also include facts or stories about the jewel you chose for her, such as its inspiration, meaning, or symbolism.
Wrap the basket or box with a transparent wrap or a cloth and tie it with a bow. Add some tags or labels to make it more attractive and informative.
Surprise your mom with your DIY gift hamper, and watch her smile!
Exquisite Designs for Every Mother's Style
Thaya Jewels offers a diverse range of jewelry designs, catering to every mother's unique style and personality. Whether she prefers classic and elegant pieces or modern and bold designs, Thaya Jewels has something to suit every taste.
The brand's use of vibrant colors, intricate detailing, and innovative materials results in visually stunning jewelry that stands out. With Thaya Jewels, you can find the perfect piece that reflects your mother's individuality and style.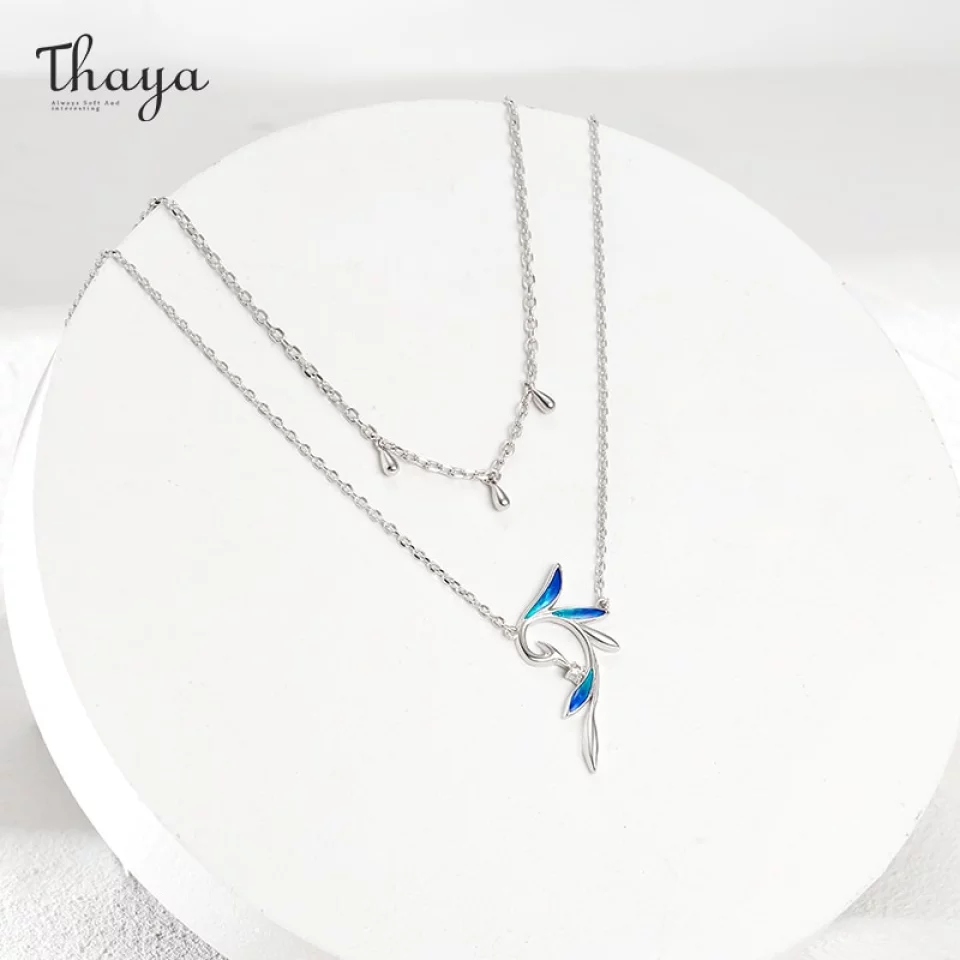 This exquisite necklace draws inspiration from the prominent Peking Opera of China. The piece combines traditional and modern craftsmanship to produce a design representative of characters in the opera. It imitates the flora in a unique cloisonne blue color gradient achieved through cold enamel technology. The double-chained design brings an emphasis on the neckline.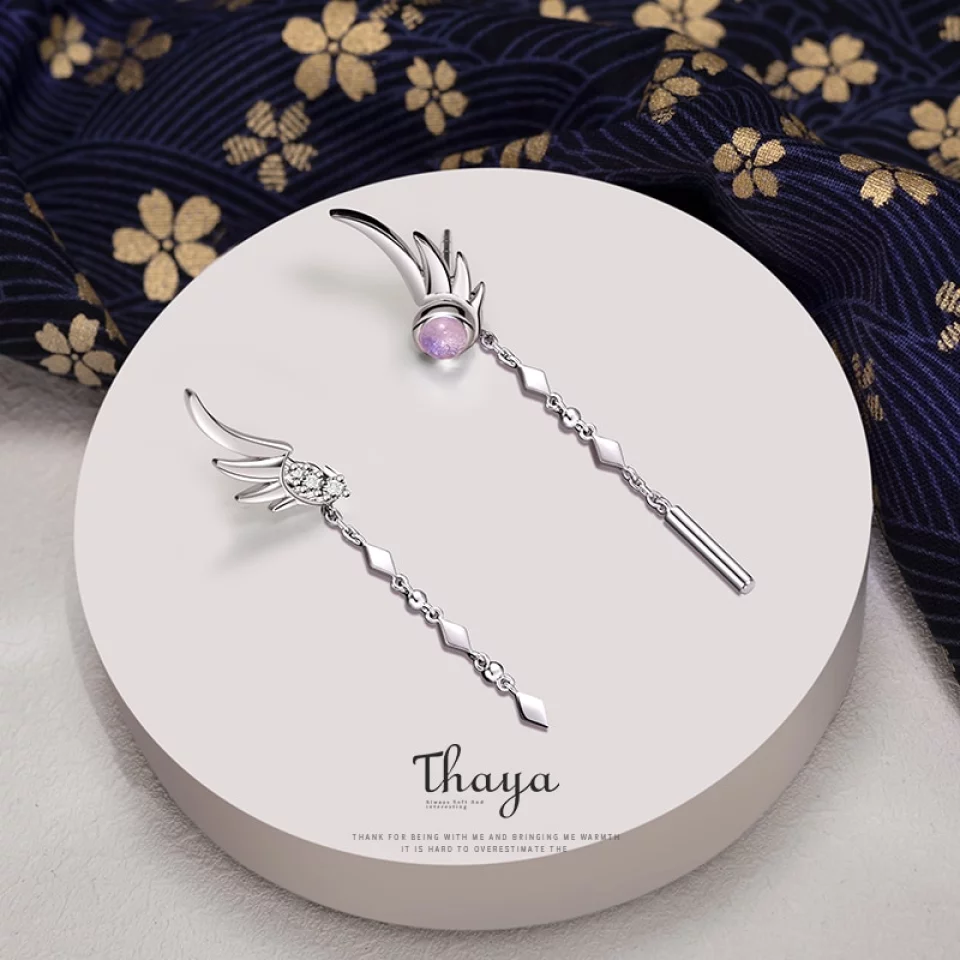 3-layer Solid real 925 silver, keep sunshine for ta a long time, comfortable skin application exquisite workmanship.
The wings of Great "dog" are used as the main element, which implies disguise, which seems powerful, but also has a weak side.
Pink-purple crystal, inlaid by hand, is the real existence behind the wings, symbolizing the true heart.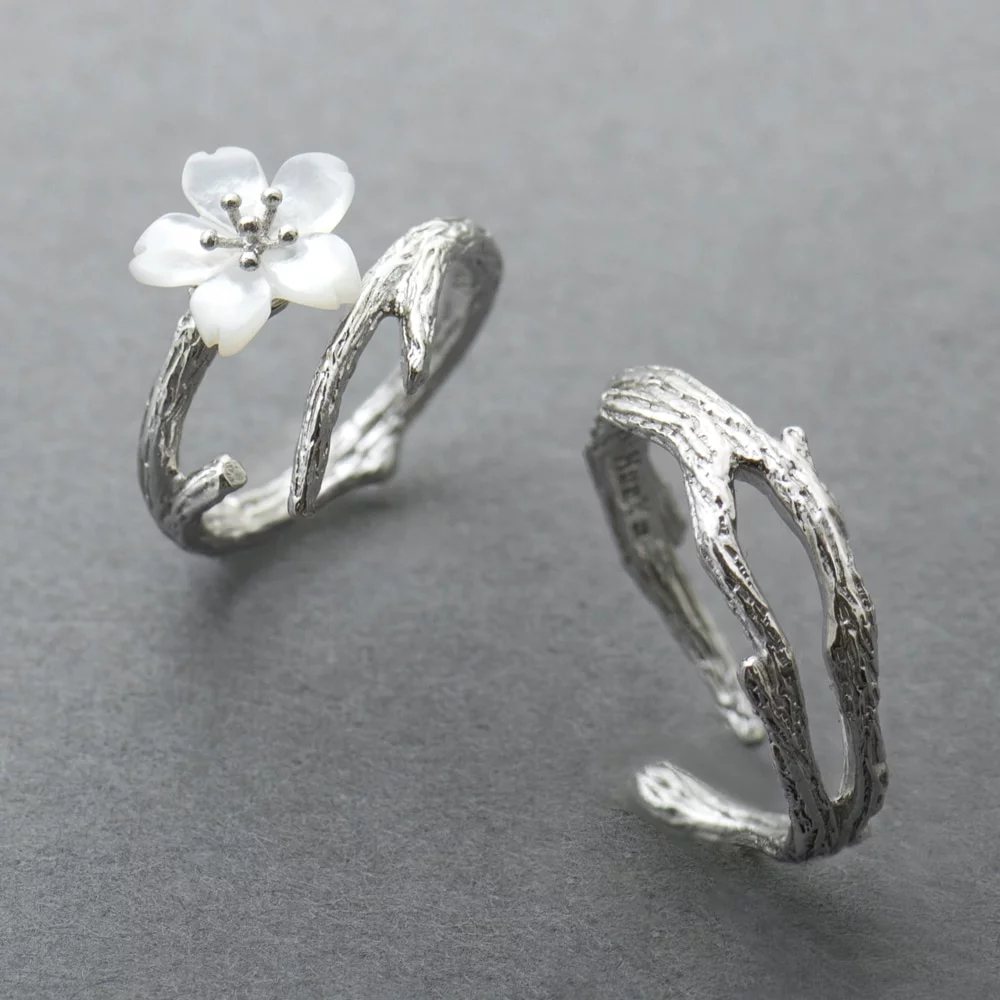 The appearance design of Almond Blossoms — As the first flower of the year the blossom is the Awakener; it also represents sweetness, charm, delicacy. For the Chinese, it is feminine beauty, fortitude in sorrow, watchfulness. In the Christian tradition, the almond signifies divine favor and approval.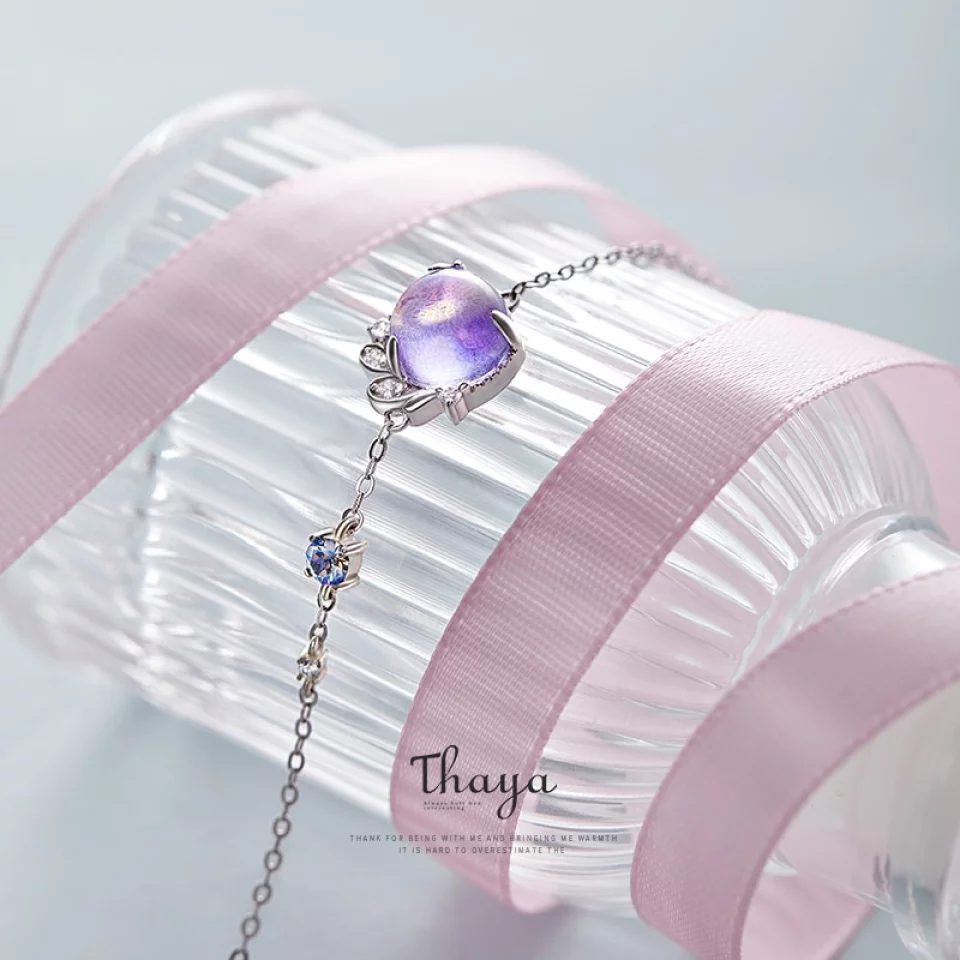 Crafted from the finest materials, this bracelet is made to last. The high-quality metal used in its construction ensures that it will not tarnish or fade over time, so you can enjoy wearing it for years to come. The flowers and leaves are also carefully crafted from high-quality materials, ensuring that they will not break or become damaged with regular wear.
Celebrating Motherhood: Occasions to Gift Thaya Jewels Gift Hampers
Thaya Jewels Gift Hampers are perfect for celebrating various occasions that honor motherhood. Whether it's Mother's Day, her birthday, anniversary, or a milestone in her life, gifting a Thaya Jewels Gift Hamper is a way to express your love and appreciation. Each gift hamper can be customized to reflect your mother's personal journey as a mother.
Consider incorporating birthstone jewelry or pieces that represent the different stages of motherhood. By selecting a gift from Thaya jewels, you are giving your mother a gift that celebrates the unique bond between a mother and her children.
The Unforgettable Impact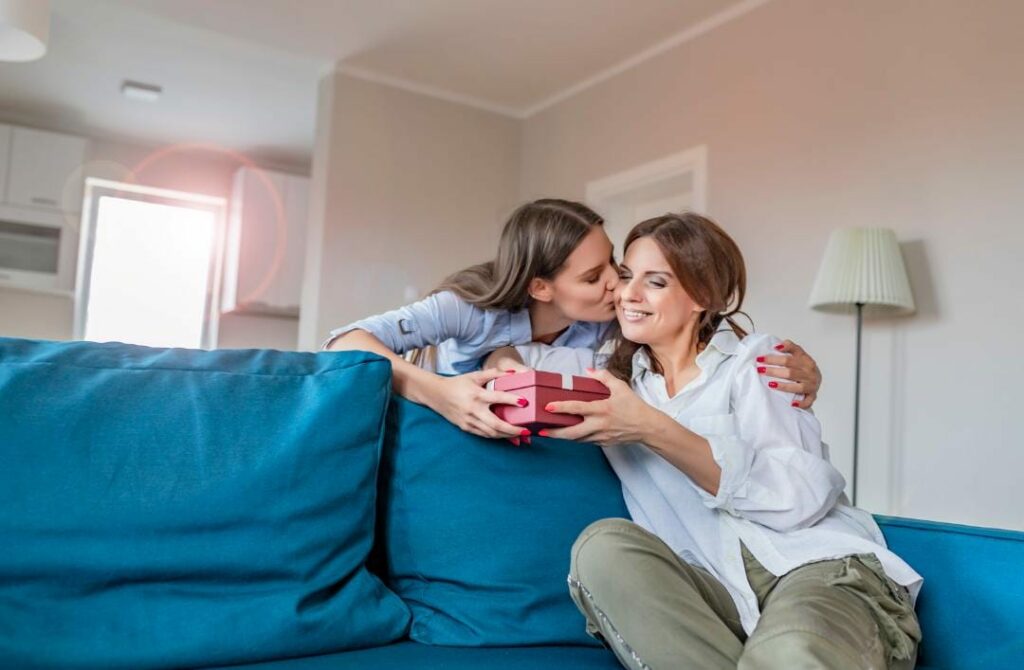 Jewelry from Thaya Jewels have the power to create lasting memories and leave an unforgettable impact on your mother. Each time she wears the jewelry, she will be reminded of the love and appreciation she receives from her children. Thaya Jewels' exquisite designs and thoughtful curation ensure that the gift hamper becomes a cherished possession, representing the beautiful moments shared between a mother and her family.
Takeaway
When it comes to expressing love and gratitude to mothers, Thaya Jewels Gift Hampers are the perfect tokens of love. The brand's commitment to artistry, the power of jewelry as a gift, the thoughtful curation of the hampers, exquisite designs for every style, quality craftsmanship and materials, and the ability to celebrate motherhood on special occasions all contribute to making Thaya Jewels Gift Hampers the ideal choice.
By gifting a Thaya Jewels Gift Hamper, you are giving your mother a meaningful and timeless gift that she will treasure forever. Show your appreciation and celebrate the extraordinary mothers in your life with Thaya Jewels Gift Hampers.
Gift hamper, Mother's day with Thaya, sterling silver, thaya jewels