Amidst all the different styles out there, be it the simple studs, the jacket earrings, the dramatic danglers, the fashionable hoops, or the theatrical chandeliers, earrings are the most quintessential no-fuss pieces of jewelry that help complete your day-to-night look.
If you are one of those, who can never make up their mind about which pair of earrings you should pair with that little black dress or wear to that outing with your friends or even the next anniversary party? Let us tell you a secret, at some point, we've been confused as well! So, to us, there is no better way of telling you all that we know about the most versatile types of earrings – the STUDS in our lives through this blog!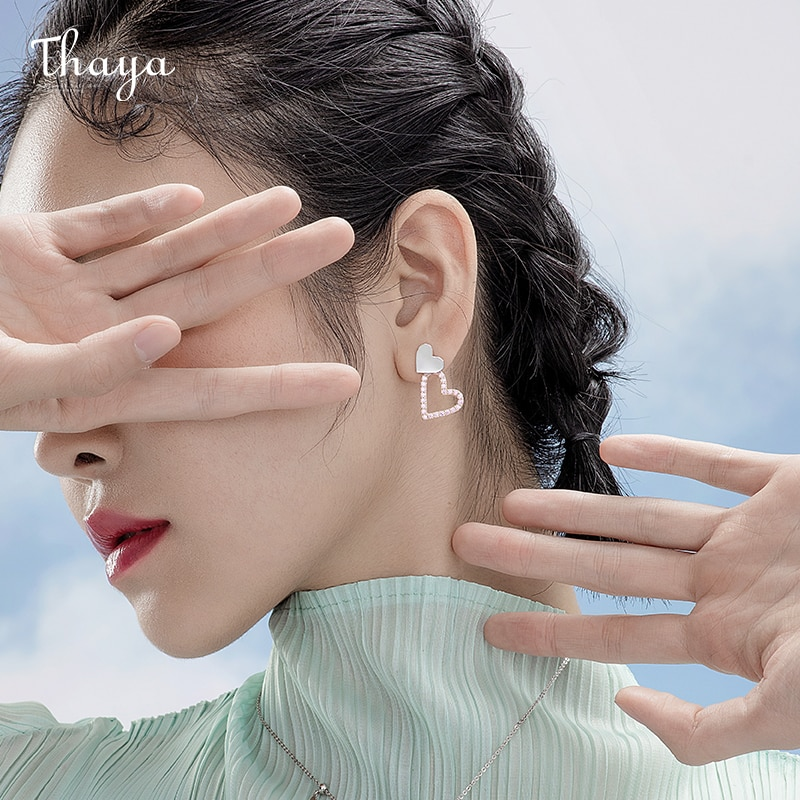 How To Choose The Right Pair Of Studs
An essential for every woman's wardrobe, it can be challenging to narrow down on a choice with so many options in the market – so here are a few steps on how you can get the right pair of studs for your lobes. If you're planning to get a new piercing, always go for studs as they are small, make a cute addition for any outfit, keep them out of the way, are easy to clean, and go with everything.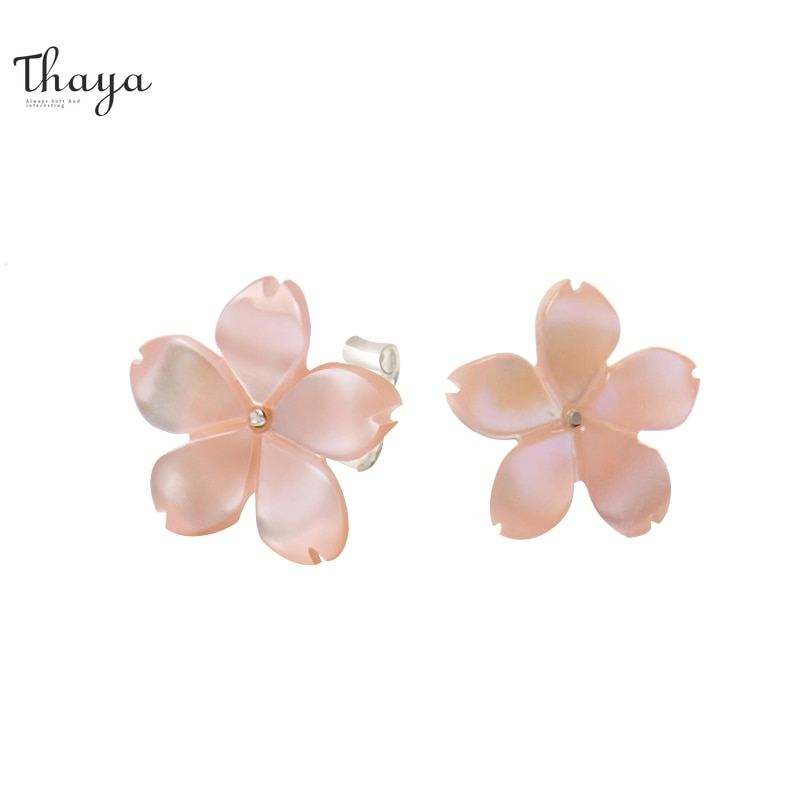 Next, figure out your budget and choose the type of metal that suits your skin type because before fashion comes comfort! In the case that you are sensitive, pick a hypoallergenic metal for the safest bet. After which you can choose the metal color like Rose Gold, Yellow Gold, Silver, White Gold or more if you have a preference.
Next, you can look at the weight, size, and kind of cut you would like to wear, for example, round or princess cuts. Another critical aspect of choosing a good pair of earrings is the backs. Some may think they are unimportant, but that is not true – these little things are responsible for providing comfort and keeping your earrings secure (such as screw backs, pushbacks, postbacks, or locking backs).
Made Just For You – My Thaya Jewels Collection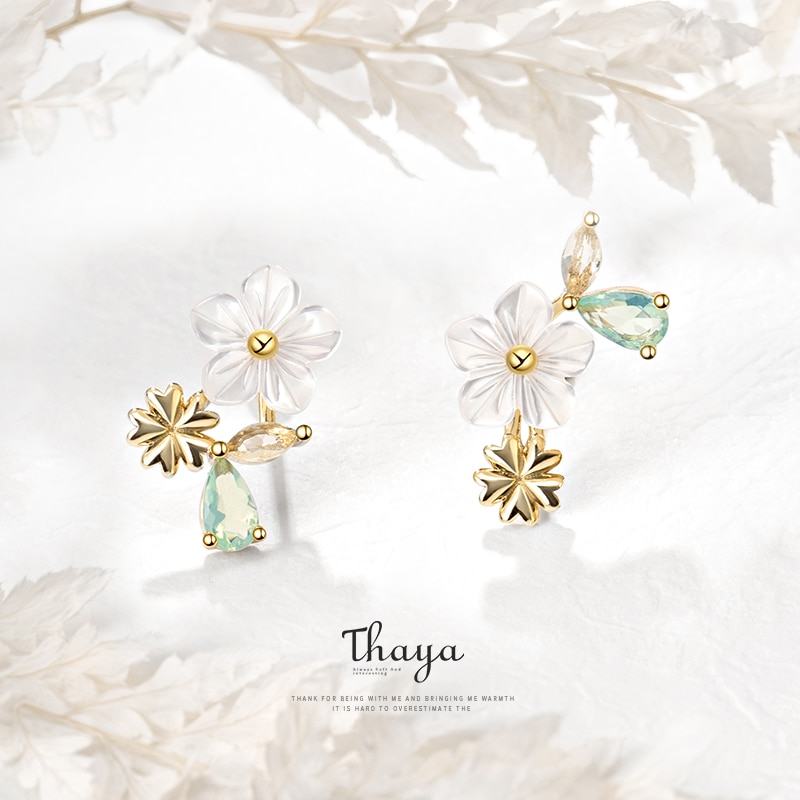 Stud earrings are great, affordable jewelry for your near and dear ones. With different styles and designs available, one is sure to find the perfect pair to suit their style. At Thaya Jewels, we have the finest designers and expert craftsmen. They pour their creativity, love, and sweat into making modern and artistic designs for every important event in your life. Using s925 Silver or better known as Sterling Silver, our products are made of the highest-quality metals, gemstones, and enamel to ensure your comfort and style set you apart from the crowd.
Here are a few of our favorite stud pieces from our favorite collections curated just for you:
1. Paper Airplane Earrings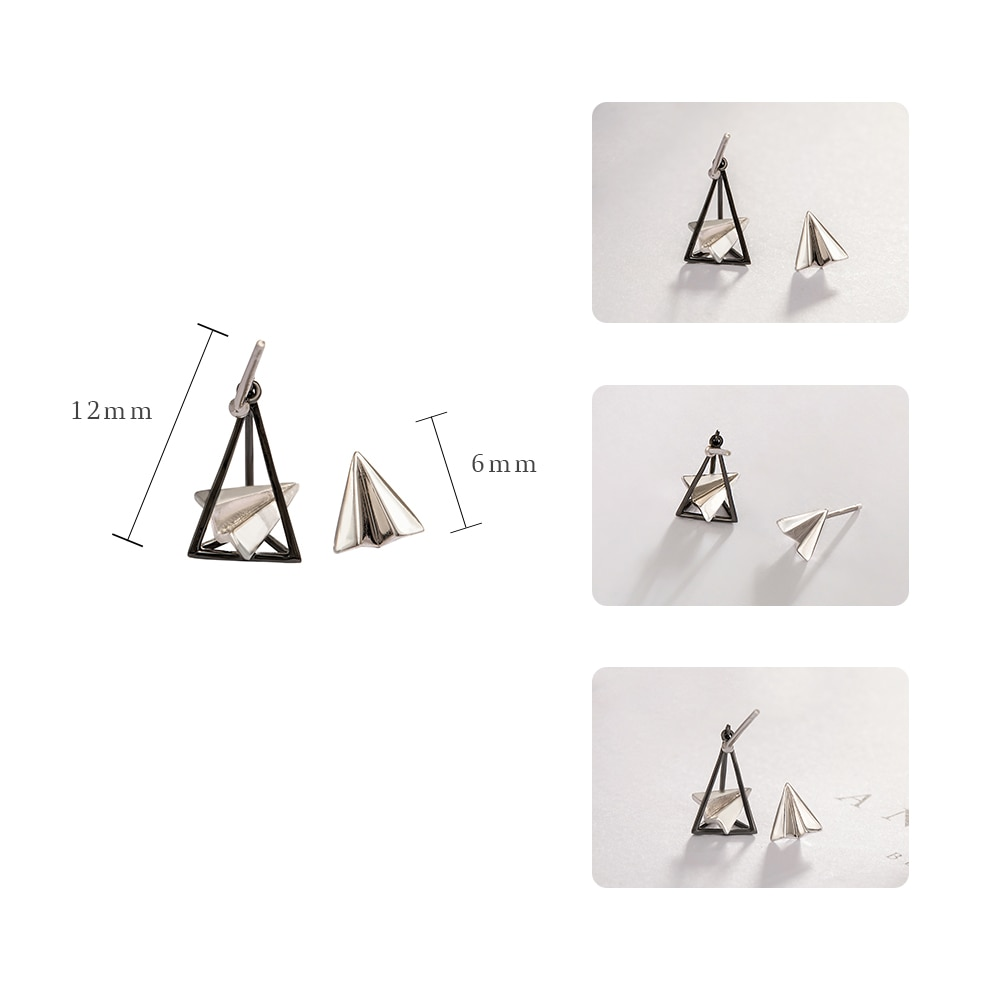 Designed to symbolize the life that can escape bondage, a paper airplane representing life is built into a triangular cage representing life's barriers. Weighing 5 grams, the earrings are created through a process of black and white gold plating and polishing.
2. Elements of Life Stud Collection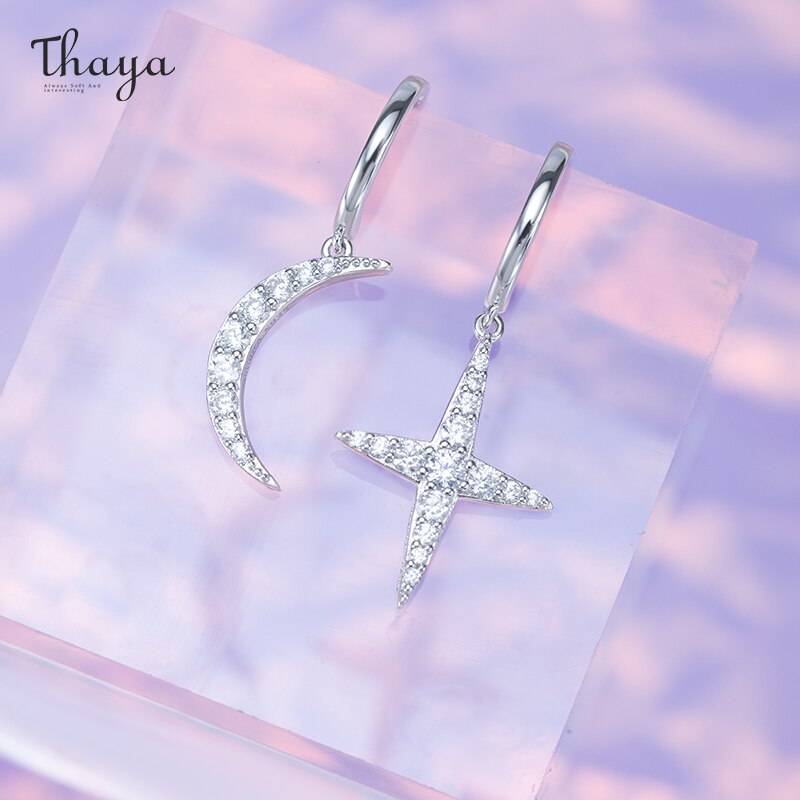 The Elements of Life Stud Collection is a collection of cleverly designed geometric shapes that are minimal, nature-inspired jewels and art-inspired jewels. The designs represent different elements of life like love, luck, nature through shapes like the bow-tie, clover, heart, the moon and stars, and act as the perfect addition to your wardrobe. Also made of Sterling silver, the studs are created by electroplating and manually inlaying the pieces with dazzling white spar crystals, zircon, and pearls.
3. Fox Stud Golden Bell Earrings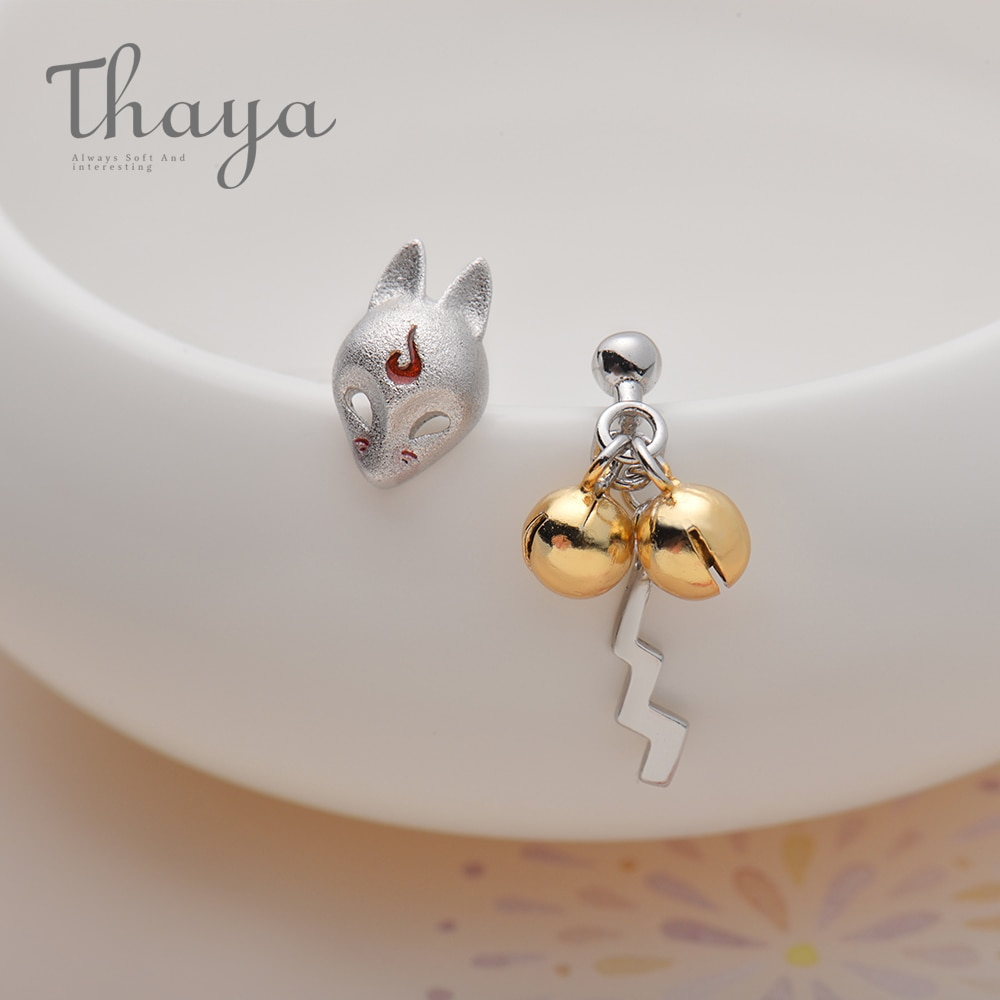 For those looking for jewelry that portrays their wild side, the Fox Stud, and Golden Bell Earrings are flawlessly trendy minimal jewels for you to show off your outstanding, intelligent, and talented self. Each package is wrapped with care and contains a piece of wiping cloth for the Silver pieces.
4. Jade & Flower Enamel Earrings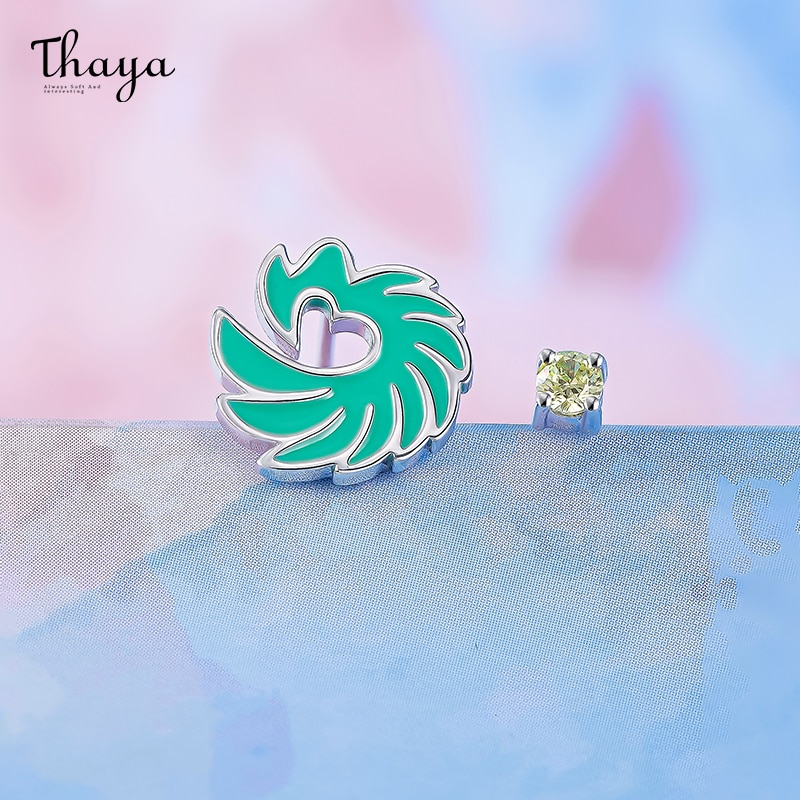 Inspired by Japanese Anime, these enamel studs are unlike any other and available in two different designs; the green-colored earrings derive inspiration from jade, and the purple earrings are shaped like a flower. With beautiful soft colors, the earrings are handcrafted through the process of copper plating and silver needling. In addition, each piece has been inlaid with cold enamel, rhodolite, garnet, and synthetic cubic zirconia embellishments.
5. Mathematical Symbols Earrings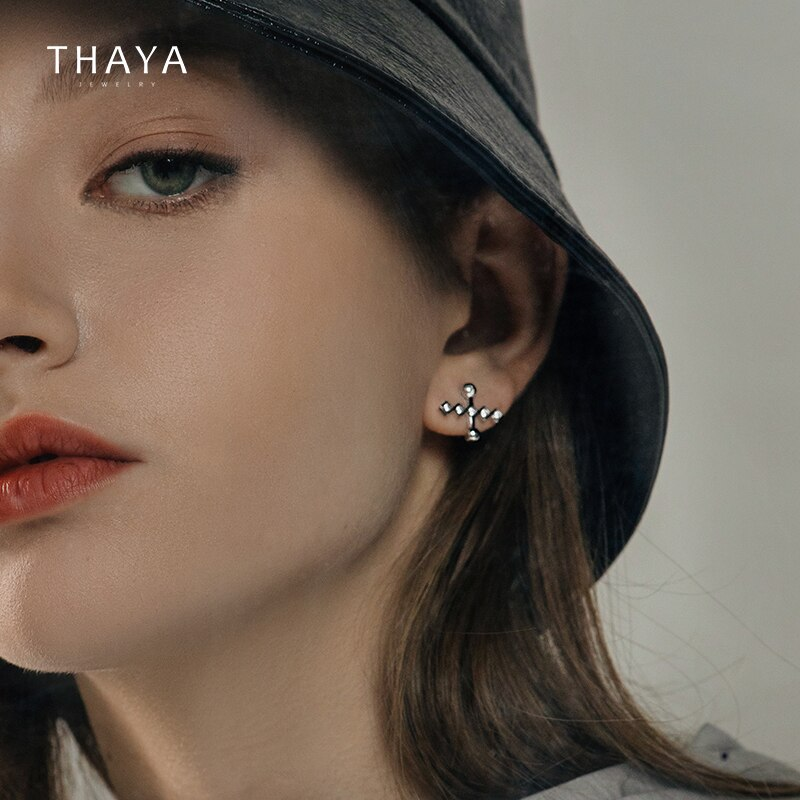 A subject that scared most of us back in the day, the dreaded Mathematics. At Thaya, our artisans wanted to bring back those memories but in style. The asymmetrical and trendy minimal jewel designs showcase the different mathematical symbols "÷ x + –." Manually added, each piece is made with a copper base, plated with nine layers of 14-carat real gold to give it the shine an 'A+' student receives.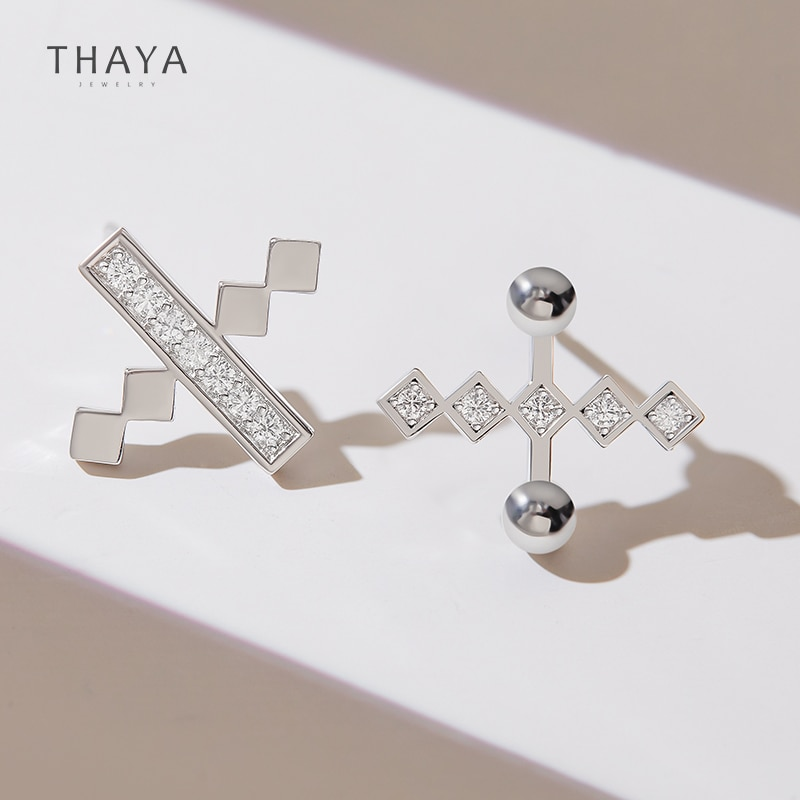 6. Animated Character Earrings 
Another collection inspired by Japanese Anime, the Animated Character Earrings, represents the girl and boy characters of a show. Both the asymmetrical designs are hand-inlaid with high-quality colored enamel – orange, red, black, and pink, and in addition also have a beaded chain. Each character is either paired with a stud in the shape of a water droplet or fire.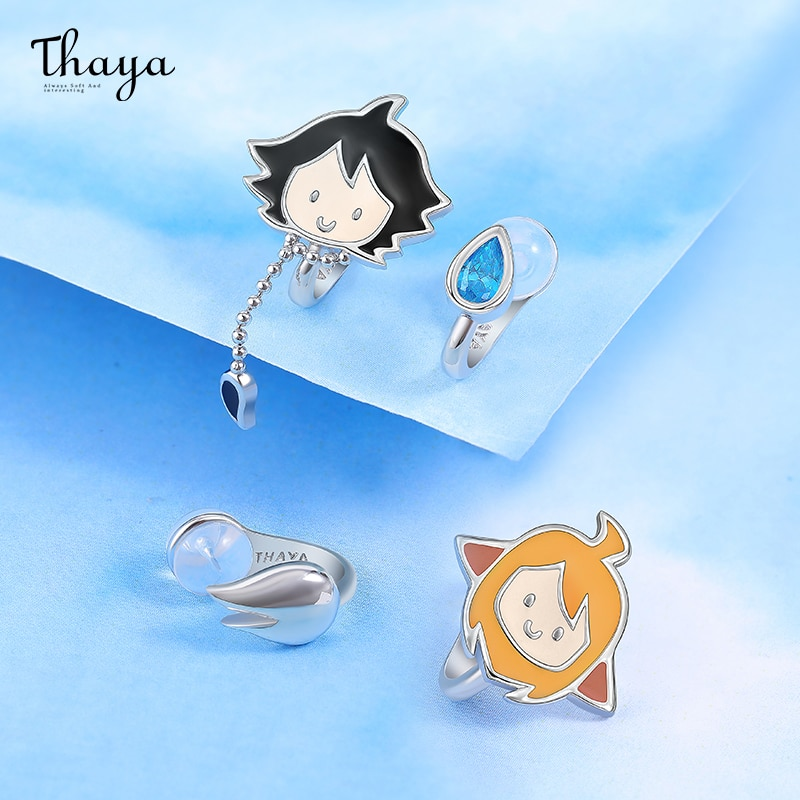 All in all, stud earrings are genuinely timeless, whether modern or classic. This little fashion accessory has evolved over time, leaving its memorable mark on every culture, every era, worldwide. Stud earrings have a vibrant history, luxuriant in culture and art with tons of style just waiting to be worn. Studs can accentuate any face or outfit type without taking all focus from them, with their ability to be elegant yet casual at the same time.
These gorgeously coupled accessories are incredibly adaptable in today's fashion world. They can beautifully complement most jewelry items worn by the wearer, allowing them to make a statement. And what's more, you can always choose to mix and match our pieces to create your mark in the world! Check out our website for more earring designs.